Wednesday, July 5, 2023 / by Makayla Santa Ana
Exploring Virginia's Luxury Real Estate Market
Virginia's luxury real estate market is a thriving industry that attracts both local and international buyers seeking high-end properties. Known for its picturesque landscapes, rich history, and strong economy, Virginia offers a diverse range of luxury real estate options from stately mansions in the suburbs to elegant penthouses in the heart of the city.
With its proximity to Washington D.C., Virginia has become a desirable location for professionals and executives who desire a picturesque lifestyle without compromising on accessibility to key business centers. The state boasts an impressive collection of luxury homes, each showcasing unique architectural designs, top-of-the-line amenities, and exquisite craftsmanship.
From the charming countryside of Charlottesville to the bustling streets of Northern Virginia, the luxury real estate market in Virginia caters to a variety of preferences. Buyers can choose from expansive properties nestled on vast acres of land, providing privacy and tranquility, or opt for luxurious condominiums and townhomes located in vibrant urban settings.
Virginia's luxury real estate market not only offers grandeur and opulence but also provides an opportunity for investment. The state's strong economy, steady job market, and highly regarded educational institutions make it an attractive destination for potential buyers looking to make a wise investment. Whether it's a primary residence, a vacation home, or a rental property, investing in Virginia's luxury real estate market can yield substantial long-term returns.
Moreover, Virginia's luxury real estate market is laced with a wide range of amenities and services designed to cater to the discerning needs and desires of buyers. From state-of-the-art fitness centers and spas to private pools and tennis courts, these properties offer an unparalleled level of convenience and luxury living.
As we delve into Virginia's luxury real estate market in the following sections, we will explore different regions, notable properties, and emerging trends. Whether you are an aspiring homeowner, a seasoned investor, or simply curious about the state's exclusive real estate offerings, this blog post will serve as a guide to the fascinating world of luxury living in Virginia.
Overview of the current state of the luxury real estate market in Virginia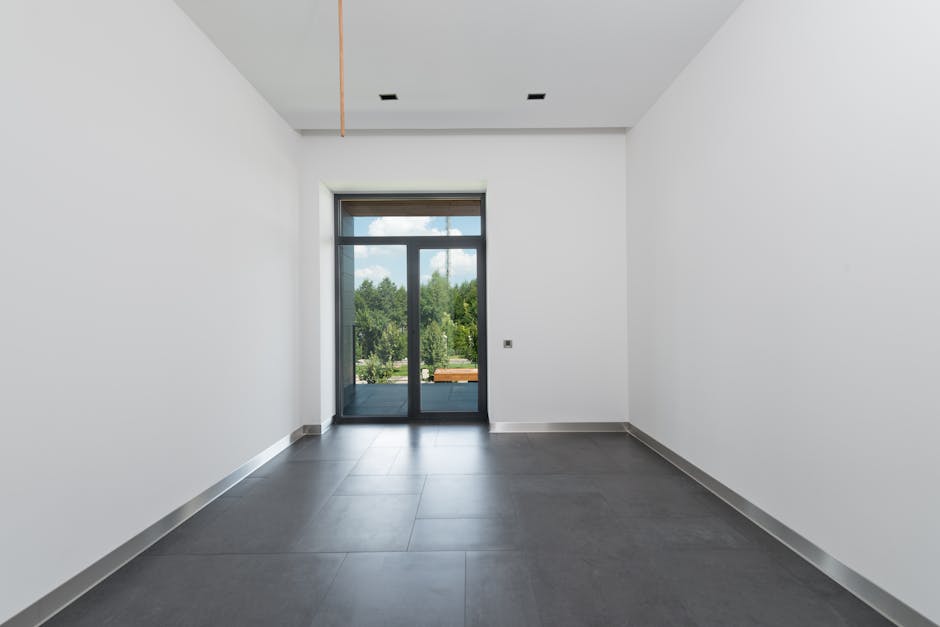 Virginia's luxury real estate market is thriving, offering an array of opulent properties for discerning buyers. As one of the most prestigious regions in the country, Virginia has become a hotbed for luxury real estate investments. From breathtaking waterfront mansions to exquisite country estates, the state offers a diverse range of properties to cater to every taste and preference.
In recent years, Virginia has witnessed a steady rise in demand for luxury homes, fueled by a robust economy and an influx of high net worth individuals. The state's proximity to major metropolitan areas such as Washington D.C. and its strong job market have contributed to its appeal as a prime real estate destination.
The current state of the luxury real estate market in Virginia is characterized by a mix of new developments and historic properties, each boasting unique architectural styles and luxurious amenities. The demand for waterfront properties remains high, with picturesque locations such as Chesapeake Bay and the Atlantic Ocean attracting buyers seeking a serene and idyllic lifestyle.
In addition to stunning natural surroundings, Virginia is also home to exclusive gated communities and private country clubs, offering a sense of security and exclusivity. These communities provide residents with access to top-notch amenities such as golf courses, equestrian facilities, and private spas, ensuring a truly luxurious living experience.
Furthermore, the influx of luxury homebuyers has led to the development of upscale shopping centers, fine dining establishments, and high-end boutiques, creating a vibrant and thriving luxury lifestyle scene. From charming small towns to bustling urban centers, Virginia offers a range of locations that cater to different tastes and preferences.
The luxury real estate market in Virginia continues to attract both domestic and international buyers, seeking to invest in a truly remarkable property. With its rich history, natural beauty, and thriving economy, the state presents a unique opportunity for individuals looking to own a piece of luxury in this esteemed region.
As the market remains competitive, it is essential for buyers to work with experienced real estate agents who possess in-depth knowledge of the luxury segment. With their expertise and network, these professionals can guide buyers through the intricacies of the market, ensuring a smooth and successful transaction.
In conclusion, Virginia's luxury real estate market is experiencing a period of growth and offers an attractive array of properties for those seeking an upscale lifestyle. With its stunning natural landscapes, exclusive communities, and thriving economy, Virginia has become a sought-after destination for luxury homebuyers. By tapping into the expertise of seasoned real estate professionals, buyers can navigate this market with confidence and find their dream home in this picturesque state.
Key factors that make Virginia an attractive location for luxury real estate investment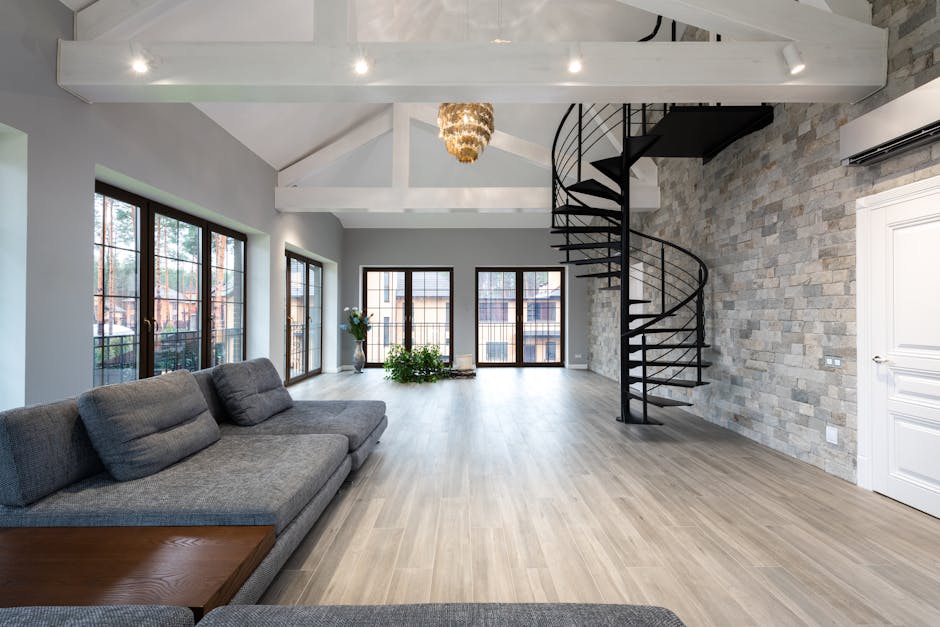 Virginia has emerged as a highly desirable location for luxury real estate investment, attracting affluent individuals and investors from around the world. There are several key factors that contribute to the appeal of Virginia's luxury real estate market.
1. Prime Location: Situated on the East Coast of the United States, Virginia boasts a strategic location with easy access to major cities such as Washington D.C., Baltimore, and Philadelphia. This proximity to economic hubs and cultural centers makes Virginia an ideal choice for those seeking a luxurious lifestyle combined with convenient travel options.
2. Natural Beauty and Scenic Landscapes: Virginia offers a diverse natural landscape that includes picturesque mountains, stunning coastlines, and picturesque countryside. From the scenic Blue Ridge Mountains to the tranquil Chesapeake Bay, the state's varied geography makes it an attractive destination for those seeking properties with breathtaking views and outdoor recreational opportunities.
3. Rich History and Culture: With its deep historical roots, Virginia is a treasure trove of historical landmarks, charming small towns, and cultural institutions. From colonial architecture in Williamsburg to the grandeur of Monticello, the state offers a unique blend of history and culture. This rich heritage adds allure to luxury real estate properties and creates a sense of prestige and exclusivity.
4. Quality Education and Institutions: Virginia is renowned for its excellent educational establishments, including prestigious universities and top-rated public and private schools. The presence of renowned institutions like the University of Virginia and the College of William & Mary attracts professionals, academics, and families seeking a high-quality education, further boosting the demand for luxury real estate in the state.
5. Vibrant Economy and Business Opportunities: Virginia boasts a strong and diverse economy, with a thriving technology sector, government contracting, finance, and healthcare industries. This robust job market and business-friendly environment make it an attractive location for professionals and entrepreneurs, who are often drawn to luxury real estate options that cater to their elevated lifestyle.
6. Exclusive Amenities and Lifestyle: Luxury homeowners in Virginia can enjoy a wide range of exclusive amenities, such as private golf courses, upscale shopping centers, world-class restaurants, and prestigious country clubs. The state also offers a multitude of recreational activities, including boating, hiking, and wine tasting, ensuring that residents have access to an exceptional and refined lifestyle.
In conclusion, Virginia's luxury real estate market offers a combination of prime location, natural beauty, rich history, prestigious educational institutions, flourishing economy, and exclusive amenities. These factors combine to make it an extremely attractive destination for individuals seeking to invest in luxury real estate and enjoy an elevated lifestyle in one of the most desirable regions in the United States.
Highlighting popular luxury neighborhoods and cities in Virginia, such as McLean, Great Falls, and Alexandria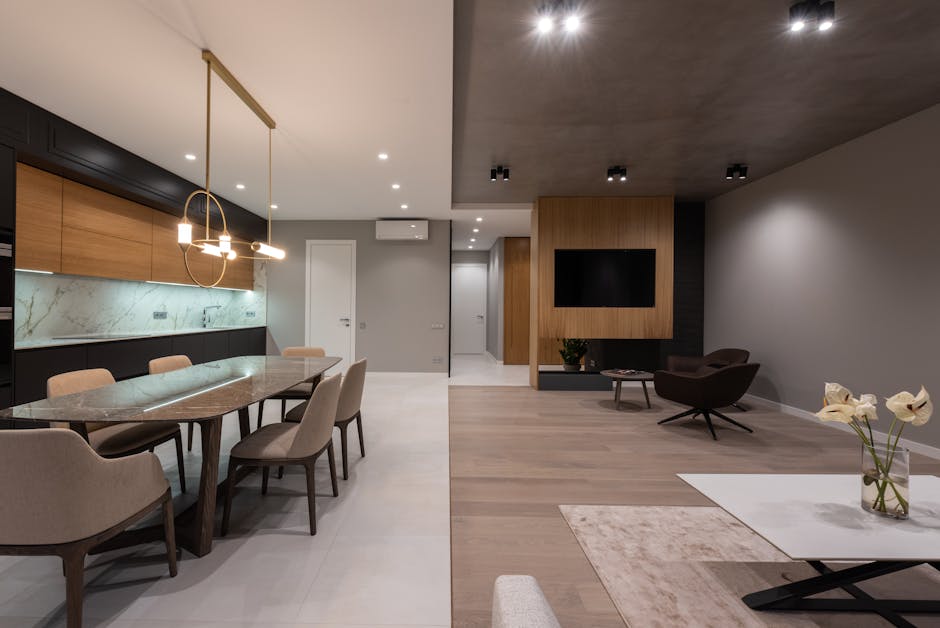 Virginia is home to some of the most highly sought-after luxury real estate in the country, boasting a blend of historical charm and modern refinement. Among the many exclusive neighborhoods and cities scattered across the state, several stand out as popular destinations for those seeking a luxurious lifestyle.
One such area is McLean, located just outside of Washington, D.C. Known for its sprawling estates, McLean offers residents a mix of privacy, tranquility, and easy access to the city. This affluent community is home to some of the most impressive properties in the region, with its tree-lined streets and meticulously manicured lawns exuding elegance and sophistication.
Great Falls is another prominent luxury neighborhood in Virginia, renowned for its picturesque landscapes and exclusive residences. Nestled along the Potomac River, the area offers residents breathtaking views and a serene atmosphere. With its close proximity to both Washington, D.C. and the natural beauty of Great Falls Park, this affluent enclave provides the perfect balance between convenience and a tranquil escape.
Alexandria, located just south of the nation's capital, is another prime location for luxury real estate enthusiasts. Known for its rich history and charming waterfront, Alexandria seamlessly blends historical appeal with a modern lifestyle. Picture-perfect streets lined with luxurious townhouses and stately mansions make this city a highly desirable place to call home.
In addition to these specific neighborhoods, other cities across Virginia also boast their fair share of luxury real estate options. For example, Charlottesville offers a unique blend of upscale properties and a vibrant cultural scene, with renowned estates and equestrian properties dotting the countryside. Richmond, the state capital, boasts a mix of historic mansions and modern high-rise condominiums, appealing to a diverse range of luxury homebuyers.
When it comes to Virginia's luxury real estate market, these popular neighborhoods and cities serve as prime examples of the exceptional living opportunities available. Whether you are drawn to the historical charm of Alexandria, the tranquility of McLean, or the idyllic landscapes of Great Falls, Virginia offers a wealth of luxury real estate options that will satisfy even the most discerning buyers.
Case studies featuring notable luxury properties and their unique features and amenities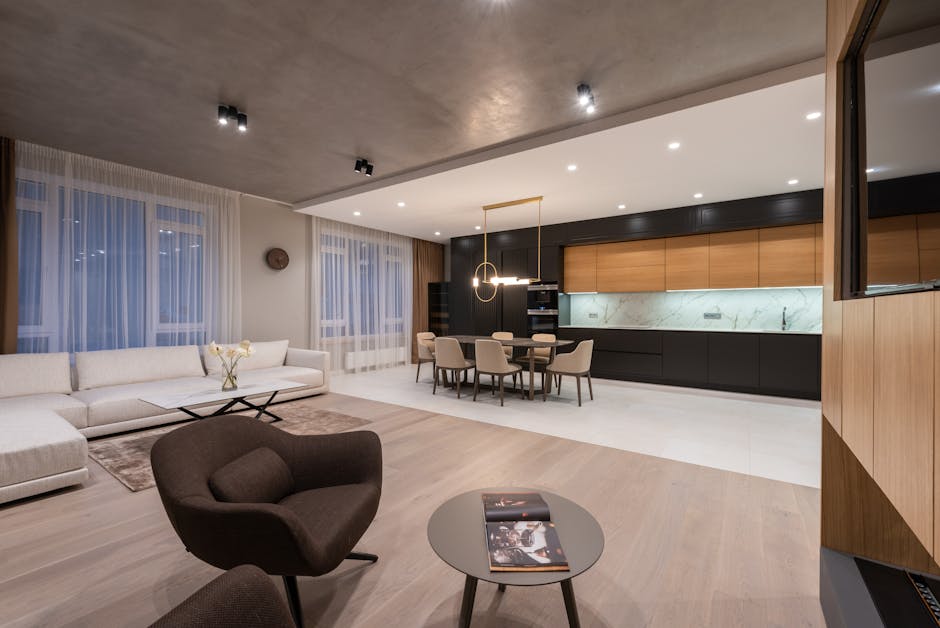 The luxury real estate market in Virginia offers a plethora of exquisite properties that showcase opulence and sophistication. In this section, we will delve into a few case studies that highlight some notable luxury properties in the region, along with their unique features and amenities that make them truly extraordinary.
1. Case Study #1: The Magnificent Manor Situated amidst sprawling acres of lush greenery, this regal mansion boasts grandeur and elegance in abundance. From its stunning exterior with intricate architectural details to its meticulously designed interior spaces, every corner of this property exudes luxury. Inside, you will find spacious rooms adorned with high-end finishes and state-of-the-art amenities, including a home theater, wine cellar, and a private gym. The outdoor features are equally impressive, with a meticulously landscaped garden, a swimming pool, and a tennis court, providing the perfect spaces for relaxation and entertainment.
2. Case Study #2: The Contemporary Oasis This sleek and modern architectural marvel redefines luxury living. With floor-to-ceiling windows offering breathtaking panoramic views, this property seamlessly blends the surrounding natural beauty with its contemporary design. The open-concept layout and minimalist interior create an airy, light-filled ambiance throughout. The property also boasts an array of exceptional amenities, including a home automation system, a spa-inspired master suite, and an infinity pool with a sprawling outdoor deck, providing an idyllic retreat for relaxation and entertainment.
3. Case Study #3: The Waterfront Haven Designed to offer the ultimate waterfront living experience, this property embraces its stunning coastal location. Boasting breathtaking views of the ocean from nearly every room, this home combines luxurious living with the tranquility of beachside living. The expansive outdoor living spaces feature private decks, a pool and spa area, and a sun-drenched patio, perfect for enjoying the refreshing sea breeze and hosting unforgettable gatherings. Inside, you will find high-end finishes, custom-designed touches, and a private dock for accessing the water, completing the coastal paradise.
These case studies merely scratch the surface of the luxury real estate market in Virginia. The notable properties highlighted above showcase the unparalleled craftsmanship, attention to detail, and the extraordinary amenities that define luxury living in this region. Whether you seek grandeur, modern elegance, or serene waterfront living, Virginia's luxury real estate market offers a diverse range of options to fulfill the desires of even the most discerning buyers. Stay tuned for more insight into the luxury real estate market as we continue to explore the unique properties that define luxury in Virginia.
Discussion on the average price range for luxury properties in Virginia
Virginia's luxury real estate market has steadily grown over the years, attracting high-net-worth individuals and investors looking for upscale living options. One of the key factors influencing the allure of the luxury segment is the wide range of prices to suit various financial capacities and preferences.
The average price range for luxury properties in Virginia can vary significantly depending on the location, size, and amenities offered. In sought-after areas such as Northern Virginia, close to the bustling capital of Washington, D.C., prices for luxury homes can start in the mid to high six-figure range. These properties often feature exquisite design, extensive square footage, and expansive grounds.
Moving further south into central Virginia, where historical charm and natural beauty converge, luxury properties can be found at relatively lower price points. While still commanding a significant price tag, these homes offer a unique blend of history, tradition, and modern comforts that make them highly desirable among upscale buyers.
For those seeking waterfront or beachfront properties, Virginia's coastal region presents an array of stunning options. The average price range for luxury homes in this area tends to be higher due to the exclusivity of waterfront living and the associated premium on views and access to the ocean. Here, prospective buyers can find luxurious estates, often priced in the multi-million dollar range, boasting private docks, panoramic vistas, and all the amenities needed for a lavish coastal lifestyle.
It is important to note that within each location, there can be substantial variation in luxury property prices. Factors including proximity to urban centers, architectural style, property size, and condition all play a role in determining the listing price. Moreover, the current state of the real estate market, supply and demand dynamics, and economic conditions can also influence pricing fluctuations.
In conclusion, Virginia's luxury real estate market offers a wide range of options for buyers, with average prices varying across regions and specific property characteristics. Whether it's a historic estate, a modern architectural marvel, or a waterfront oasis, the diverse market caters to the discerning tastes of affluent individuals seeking a high-end lifestyle experience.
Exploring the architectural styles and designs of luxury homes in the state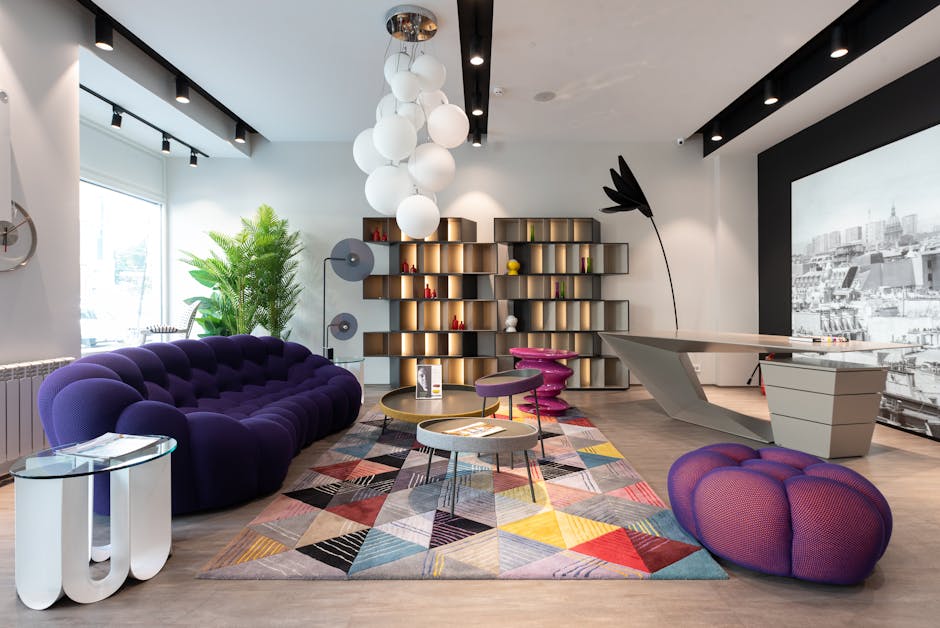 Virginia is a state rich in history and culture, and its luxury real estate market is an embodiment of that heritage. When it comes to architectural styles and designs, Virginia offers a captivating blend of tradition and modernity.
From the stately colonial-style homes of Williamsburg to the elegant Georgian mansions in Richmond, the architectural diversity in Virginia's luxury real estate is truly awe-inspiring. Many of these homes are characterized by their grand facades, with commanding pillars, intricate detailing, and symmetrical designs that exude a sense of timeless elegance.
One cannot discuss luxury homes in Virginia without mentioning the influence of the Jeffersonian architecture. Inspired by the principles of Thomas Jefferson, these homes boast neoclassical elements, including soaring columns, Palladian windows, and carefully crafted elements of symmetry. These properties pay homage to the historical significance of the state while incorporating modern amenities for comfortable living.
However, Virginia also embraces contemporary architecture with stunning examples of modern luxury homes. Embracing sleek lines, large windows, and open floor plans, these properties seamlessly blend indoor and outdoor living spaces. Contemporary designs often highlight the beauty of Virginia's picturesque landscapes, with panoramic views of rolling hills, lush forests, or pristine waterfronts.
Beyond architectural styles, luxury homes in Virginia also showcase exquisite interior designs. From opulent chandeliers and intricate moldings to handcrafted cabinetry and custom finishes, attention to detail is paramount in creating spaces that epitomize elegance and sophistication. These homes often feature expansive living areas, gourmet kitchens, spa-like bathrooms, and luxurious amenities such as home theaters, wine cellars, and outdoor entertainment areas.
Throughout the state, luxury real estate marries the traditional with the contemporary, offering a wide range of architectural styles and designs to cater to every taste. Whether you prefer the timeless charm of a historic estate or the sleek modernity of a cutting-edge design, Virginia's luxury real estate market ensures there is something to captivate even the most discerning buyer.
In conclusion, exploring the architectural styles and designs of luxury homes in Virginia is a truly enchanting experience. With its rich history and diverse influences, the state's luxury real estate market offers an array of stunning properties that are a testament to craftsmanship, elegance, and the timeless appeal of Virginia's architectural heritage.
Analyzing the amenities and services commonly available in luxury communities and developments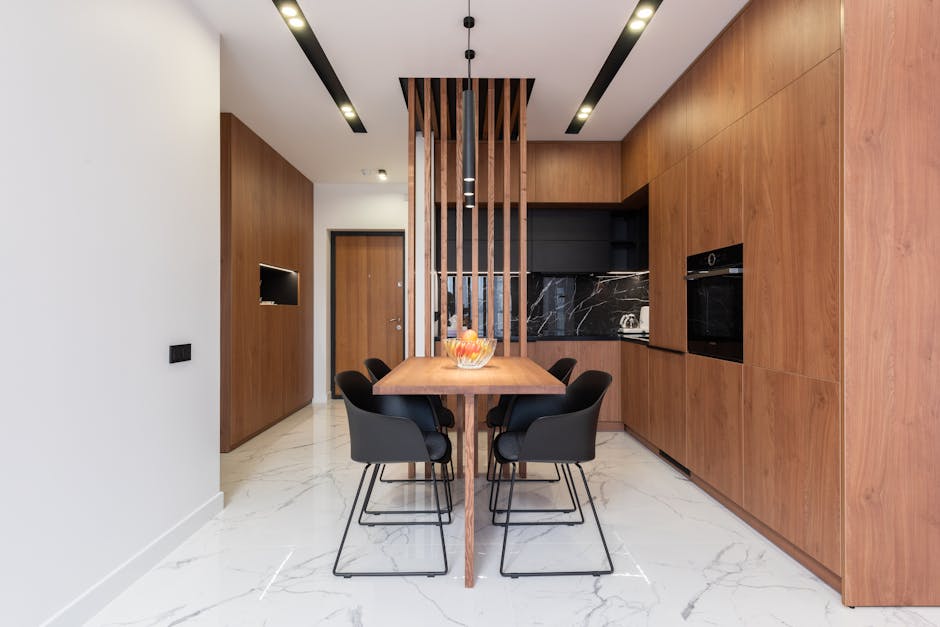 When it comes to luxury real estate in Virginia, it's not just about the grandeur of the homes themselves. Upscale communities and developments often boast an array of amenities and services that cater to the discerning needs and tastes of the residents. Let's take a closer look at the features commonly found in these exclusive residential areas.
1. Private Clubhouses: Luxury communities often boast private clubhouses that serve as a central hub for socializing, networking, and relaxation. These clubhouses are equipped with state-of-the-art facilities such as fully-equipped fitness centers, spa-like wellness centers, and dedicated spaces for events and gatherings. Homeowners can enjoy upscale amenities like swimming pools, tennis courts, and even golf courses right at their doorstep.
2. 24/7 Security: Security is a top priority in luxury communities, and residents have peace of mind knowing that their safety is paramount. Gated entrances with controlled access provide an added layer of security, ensuring that only authorized individuals can enter the premises. Some luxury developments even employ security personnel to ensure round-the-clock vigilance.
3. Concierge Services: Exclusive residential developments often offer concierge services to cater to the diverse needs of residents. Whether it's making restaurant reservations, arranging transportation, or coordinating personal events, the dedicated concierge team is there to assist homeowners, ensuring a seamless living experience. These services add a touch of luxury and convenience, allowing residents to focus on enjoying their lifestyle without the hassle of everyday tasks.
4. High-end Dining and Retail: Many luxury communities feature on-site dining options and high-end retail establishments, creating a sophisticated living environment. From gourmet restaurants serving delectable cuisine to boutique shops offering designer clothing and accessories, residents can indulge in a world-class shopping and dining experience without leaving the comfort of their community.
5. Outdoor Recreation: Virginia's luxury real estate often takes advantage of the region's natural beauty, incorporating outdoor recreation spaces into the developments. Lavishly landscaped parks, walking and biking trails, and serene lakes or ponds provide residents with opportunities for relaxation and rejuvenation in a tranquil environment. Additionally, some luxury communities offer exclusive access to marinas or waterfront facilities for boating enthusiasts.
In conclusion, luxury communities and developments in Virginia strive to offer not only luxurious homes but also a comprehensive range of amenities and services. From first-class wellness centers to top-notch security and personalized concierge assistance, these upscale features enhance the overall living experience. With access to fine dining, exclusive retail, and outdoor recreation options, residents can enjoy a seamlessly integrated, sophisticated lifestyle within the confines of their prestigious community.
Insight into the current trends and predictions for the future of Virginia's luxury real estate market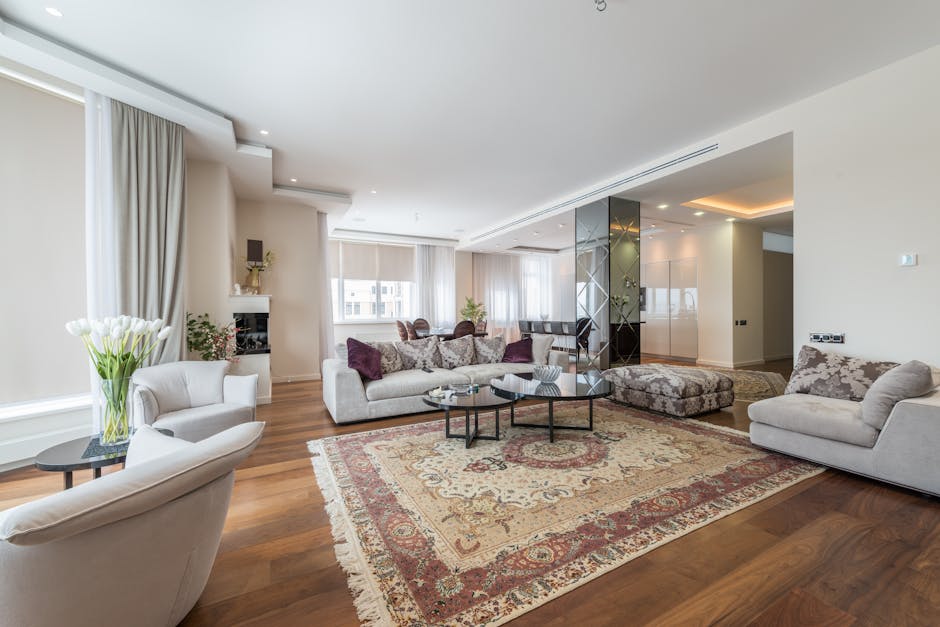 With its rich history, natural beauty, and diverse range of communities, Virginia has become an appealing destination for luxury real estate buyers. The luxury real estate market in Virginia has experienced substantial growth over the years, and it continues to evolve with changing trends and preferences.
Currently, one of the notable trends in Virginia's luxury real estate market is the high demand for urban living. Prospective buyers are increasingly seeking properties in major cities such as Richmond, Alexandria, and Arlington, as they offer a blend of luxury, convenience, and amenities. Upscale condominiums with panoramic city views, state-of-the-art facilities, and close proximity to cultural attractions and fine dining establishments are particularly coveted.
Another trend that has recently emerged is the focus on eco-friendly and sustainable features in luxury properties. Buyers are increasingly interested in homes that incorporate energy-efficient technologies, green building materials, and eco-conscious designs. Virginia's wealthy buyers are placing a premium on properties that align with their commitment to environmental stewardship.
As the luxury real estate market in Virginia continues to evolve, there are some predictions for future trends that are worth noting. Firstly, the integration of smart technologies is expected to become an essential selling point for luxury properties. Home automation systems, integrated security systems, and smart energy management solutions will likely become standard in high-end homes.
Additionally, the demand for larger and more private properties is projected to rise. With an increasing emphasis on personal space and privacy, affluent buyers are looking for estates with extensive outdoor spaces, expansive gardens, and secluded locations. These properties enable homeowners to enjoy tranquility and seclusion while still maintaining proximity to urban amenities and services.
Lastly, the COVID-19 pandemic has influenced the luxury real estate market in Virginia, as it has in many other regions. The rise in remote work has led to a growing demand for properties with home office spaces, high-speed internet connectivity, and amenities conducive to working from home. Buyers are increasingly seeking properties that can accommodate a hybrid work-life balance, with dedicated spaces for both relaxation and productivity.
In conclusion, the luxury real estate market in Virginia is experiencing exciting developments in response to changing trends and buyer preferences. Urban living, eco-friendly features, smart technologies, increased privacy, and adaptable workspaces are some of the key factors shaping the current and future landscape of Virginia's luxury real estate market. As the market continues to evolve, real estate professionals and buyers alike will need to stay informed and adaptable to navigate this dynamic sector effectively.
---