Wednesday, July 19, 2023 / by Makayla Santa Ana
Gainesville Virginia Housing Market
The Gainesville, Virginia housing market continues to attract attention from potential home buyers and investors alike. Located just outside of Washington D.C., Gainesville offers a prime location with easy access to major highways and transportation options. With its serene landscapes, prestigious schools, and close-knit community, the town has become an increasingly popular choice for those seeking both a peaceful suburban lifestyle and proximity to urban amenities.
In recent years, Gainesville has witnessed an upward trend in housing prices, making it an attractive market for sellers. The demand for homes has been consistently high, leading to a competitive landscape that benefits homeowners looking to sell their properties. Additionally, the town's low crime rate and excellent quality of life have contributed to its desirability, especially for families and young professionals.
One of the key advantages of the Gainesville housing market is its diverse range of housing options. From spacious family homes to luxurious townhouses and modern apartments, there is a property to suit every budget and lifestyle. Homebuyers can choose from newly constructed developments or opt for well-established neighborhoods with mature trees and a sense of history. With a variety of architectural styles and designs, Gainesville's real estate market offers something for everyone.
Furthermore, Gainesville's overall economic stability and job opportunities make it an attractive destination for young professionals looking to establish themselves in a thriving community. The town boasts a growing number of businesses, retail centers, and dining options, providing residents with ample amenities and convenient access to essential services.
Overall, the Gainesville, Virginia housing market is an ideal choice for those seeking a picturesque suburban lifestyle coupled with excellent access to urban opportunities. Whether you are looking to buy, sell, or invest in real estate, Gainesville offers a resilient and vibrant market that continues to thrive. In the following sections of this blog post, we will explore the current trends, opportunities, and challenges that define the Gainesville housing market, providing a comprehensive understanding of this dynamic real estate landscape.
Overview of the current state of the housing market in Gainesville, Virginia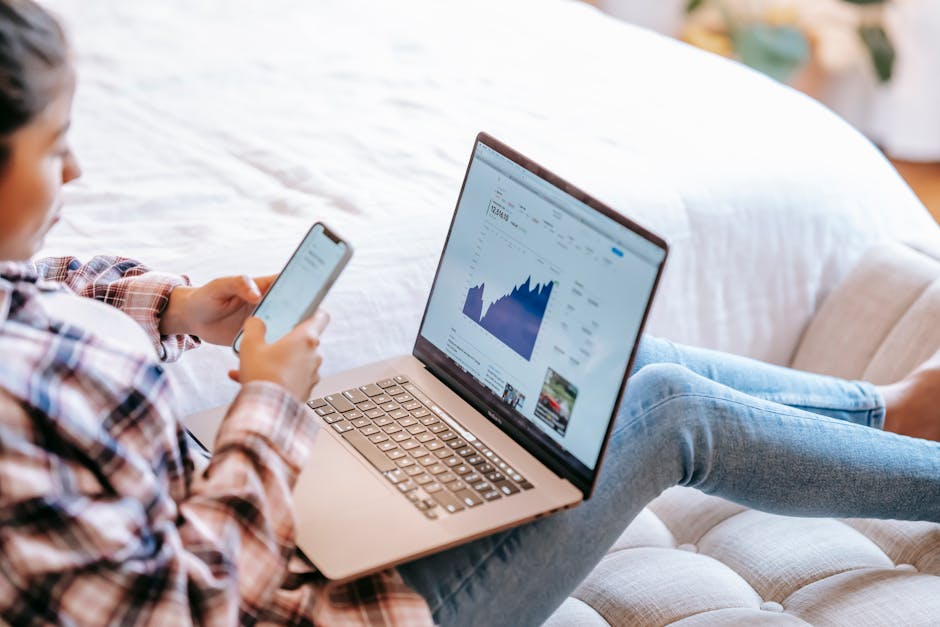 Gainesville, Virginia has experienced a steady and robust housing market in recent years. As of [current year], the real estate sector in this area continues to show positive signs, making it an attractive destination for prospective homeowners and investors.
One of the most notable aspects of the Gainesville housing market is the upward trend in prices. Over the past few years, property values have steadily increased, reflecting a strong demand for housing in the area. This rise in prices can be attributed to several factors, including the area's proximity to major employment centers, excellent school districts, and attractive amenities.
Additionally, the inventory levels in Gainesville have been relatively stable, supporting a healthy and balanced market. While there may be fluctuations in the number of available properties, the overall supply remains sufficient to meet the demand. This ensures that buyers have a variety of housing options to choose from, giving the market a competitive edge.
Market conditions in Gainesville, Virginia have also remained favorable to both buyers and sellers. Low-interest rates and a strong economy have contributed to increased home affordability and purchasing power. Sellers, on the other hand, benefit from a competitive market, often receiving multiple offers and achieving desirable sale prices.
Furthermore, the housing market in Gainesville is expected to continue its positive trajectory in the foreseeable future. With ongoing development and expansion initiatives, the area is likely to attract more residents, leading to increased demand for housing. This sustained growth presents exciting opportunities for both homeowners and investors looking to capitalize on the area's thriving real estate market.
In summary, Gainesville, Virginia offers a dynamic and promising housing market characterized by rising prices, stable inventory levels, and favorable market conditions. Whether you are considering purchasing a home or investing in real estate, Gainesville presents an attractive destination with its steady growth and ample opportunities. Stay tuned for further updates on this flourishing market.
Factors driving the growth in Gainesville's housing market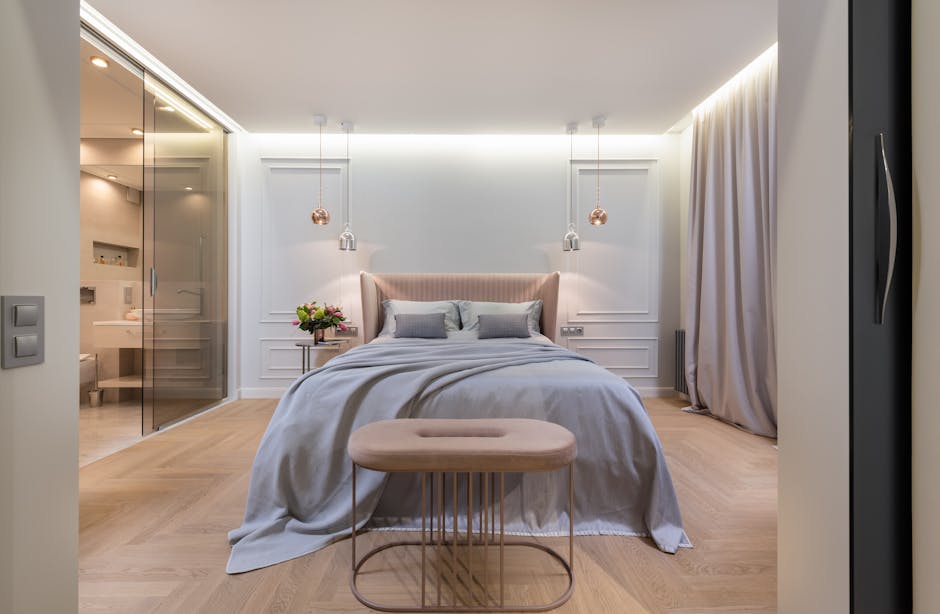 Gainesville, Virginia is currently experiencing a surge in its housing market, with a multitude of factors contributing to this upswing. This section will examine the main drivers behind the growth and highlight why Gainesville has become an attractive destination for homebuyers.
One key factor fueling the growth is the steady rise in job opportunities within the region. Gainesville's strategic location makes it an ideal place for professionals to settle down, as it offers proximity to major employment hubs like Washington D.C. and Tysons Corner. With an influx of businesses and corporations establishing a presence in the area, job growth has been on the rise, attracting a diverse workforce seeking to live closer to their workplaces.
Another significant factor is the attractive commuting options available in Gainesville. The area benefits from excellent transportation infrastructure, including major highways like I-66 and Route 29. This easy access to major roadways makes commuting to nearby cities convenient and less time-consuming, contributing to the appeal of living in Gainesville for those working in neighboring areas.
Gainesville's housing market growth is further driven by the presence of numerous amenities and recreational facilities. The region boasts a vibrant community, with an abundance of shopping centers, restaurants, and entertainment options. This makes Gainesville an appealing place to live, not only for its job opportunities but also for the quality of life it offers. Residents can enjoy a variety of outdoor activities, such as hiking, golfing, and exploring the nearby parks and nature preserves.
Furthermore, Gainesville has seen an increase in the development of modern residential communities and housing complexes, catering to the growing demand. These communities offer a range of housing options, including single-family homes, townhouses, and apartments, accommodating different lifestyles and preferences. The availability of new, well-designed housing options coupled with the aforementioned factors makes Gainesville an enticing choice for prospective buyers.
In conclusion, a combination of job growth, convenient commuting options, attractive amenities, and the availability of modern housing options are driving the growth in Gainesville, Virginia's housing market. As more people recognize the benefits of living in this thriving community, the demand for homes in Gainesville continues to increase.
Analysis of housing affordability in Gainesville, Virginia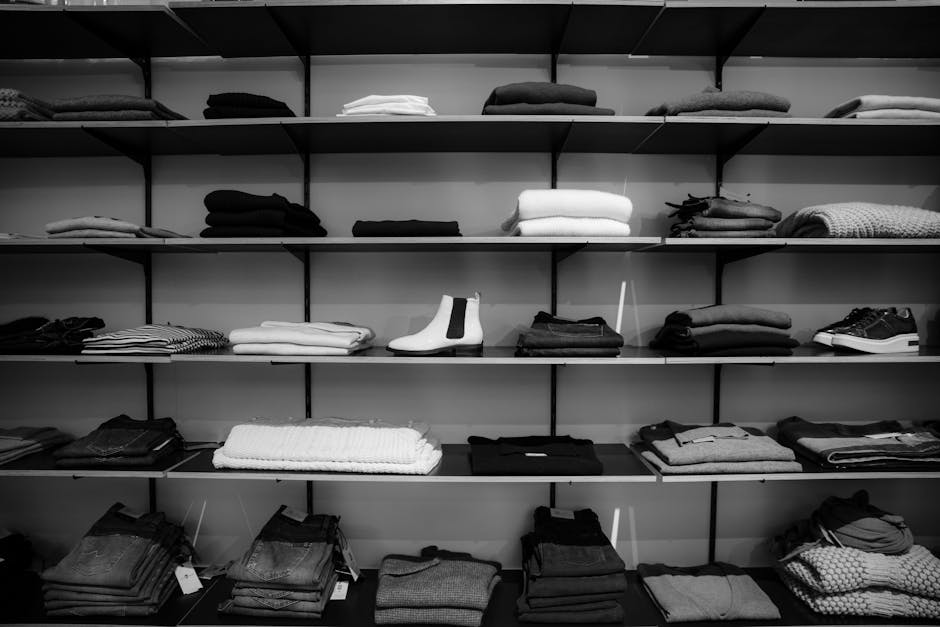 Gainesville, Virginia is known for its charming neighborhoods and prime location within commuting distance of Washington, D.C. With its growing popularity, it is important to take a close look at the housing affordability in this area. In this analysis, we will evaluate average home prices, mortgage rates, and income levels to assess whether homes in Gainesville, Virginia are within reach for potential buyers.
The average home price in Gainesville, Virginia is $500,000, according to recent data. This number may vary depending on the size and style of the property, as well as its location within the town. While this price range might seem relatively high, it is crucial to consider the value and potential return on investment that Gainesville offers.
Another important factor to consider when assessing housing affordability is mortgage rates. As of the most recent data, the average mortgage rate in Gainesville, Virginia is 3.5%. It is worth noting that mortgage rates can fluctuate depending on the current economic climate and individual creditworthiness. It is always recommended to consult with a financial advisor or mortgage specialist to get the most accurate information and to find the best mortgage rate for your specific situation.
In addition to home prices and mortgage rates, it is essential to evaluate income levels when considering housing affordability. The median household income in Gainesville, Virginia is $130,000. This income level provides a solid foundation for potential homebuyers to consider purchasing property in this area.
Overall, based on the average home prices, mortgage rates, and income levels in Gainesville, Virginia, the housing market in this area can be considered relatively affordable. While home prices might be higher compared to some neighboring towns, the potential return on investment and the desirability of the location make it an attractive option for potential buyers.
It is important to keep in mind that individual financial circumstances may vary, and it is always recommended to consult with a financial advisor or real estate professional for personalized advice. By thoroughly evaluating the housing affordability in Gainesville, Virginia, potential buyers can make informed decisions and find the right home for their needs and budget.
Popular neighborhoods and communities in Gainesville, Virginia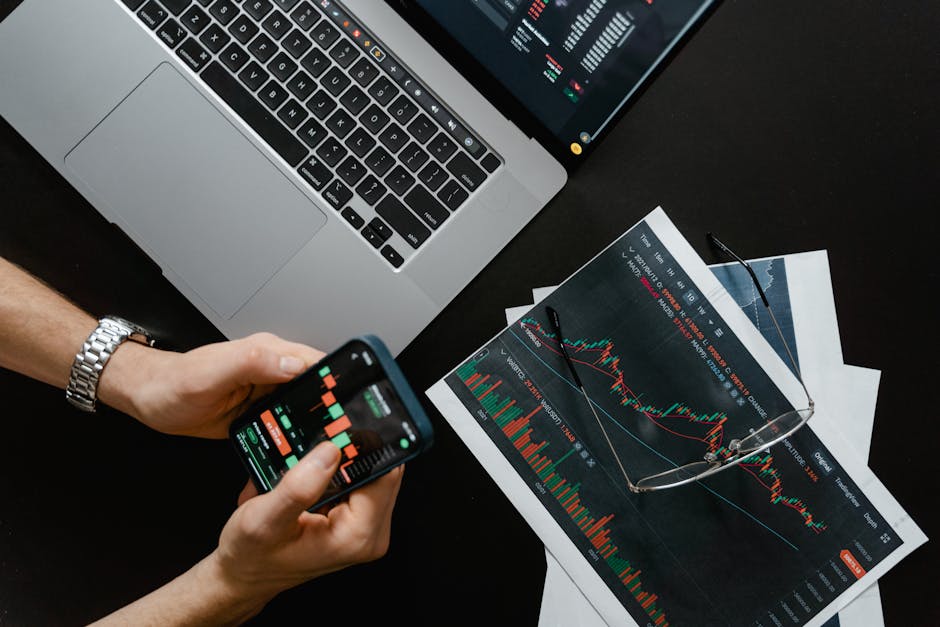 Gainesville, Virginia is a vibrant and rapidly growing area with a variety of attractive neighborhoods and communities for homebuyers. Whether you're a young family, a professional, or someone looking to retire, this town offers options that cater to everyone's lifestyle. Here are some of the top neighborhoods and communities in Gainesville that have gained popularity among homebuyers:
1. Heritage Hunt: Situated in a picturesque setting, Heritage Hunt is an active adult community that offers resort-style living. With its beautifully designed homes and a range of amenities, including an expansive clubhouse, golf course, fitness center, and swimming pools, this community is a haven for those seeking an active and social lifestyle. It also provides easy access to shopping centers, restaurants, and medical facilities.
2. Wentworth Green: Offering a mix of single-family homes, townhouses, and condominiums, Wentworth Green is a desirable community for families and professionals alike. Its modern architecture, well-maintained parks, and walking trails provide a sense of serenity and promote an active lifestyle. The community's proximity to top-rated schools, such as Buckland Mills Elementary and Ronald Wilson Reagan Middle School, makes it an ideal choice for families seeking quality education for their children.
3. Meadows at Morris Farm: Known for its beautifully designed homes and tree-lined streets, Meadows at Morris Farm is a sought-after neighborhood for families. The community features an array of amenities, including a clubhouse, swimming pool, basketball court, and playgrounds, ensuring there is something for everyone. In addition, it is conveniently located near prominent shopping centers, restaurants, and entertainment options.
4. Virginia Oaks: With its prestigious golf course and meticulously designed homes, Virginia Oaks stands out as one of the premier communities in Gainesville. The neighborhood boasts spacious lots and gorgeous views, creating a serene and upscale living environment. Its close proximity to highly regarded schools, such as Piney Branch Elementary and Gainesville Middle School, makes it particularly attractive to families seeking excellent educational opportunities for their children.
5. Piedmont: Nestled amidst rolling hills and lush greenery, Piedmont offers a luxurious lifestyle in a tranquil setting. This gated community is renowned for its championship golf course, extensive clubhouse, swimming pools, tennis courts, and fitness center. With its well-maintained common areas and an active social calendar, residents of Piedmont enjoy a strong sense of community and an abundance of recreational opportunities.
These are just a few examples of the popular neighborhoods and communities in Gainesville, Virginia. Each offers unique features and amenities, catering to different preferences and needs of homebuyers. Whether you're looking for proximity to schools, access to recreational facilities, or a vibrant social atmosphere, Gainesville has something to offer for everyone in search of their dream home.
Highlight any recent developments or upcoming projects that may impact the housing market in Gainesville, Virginia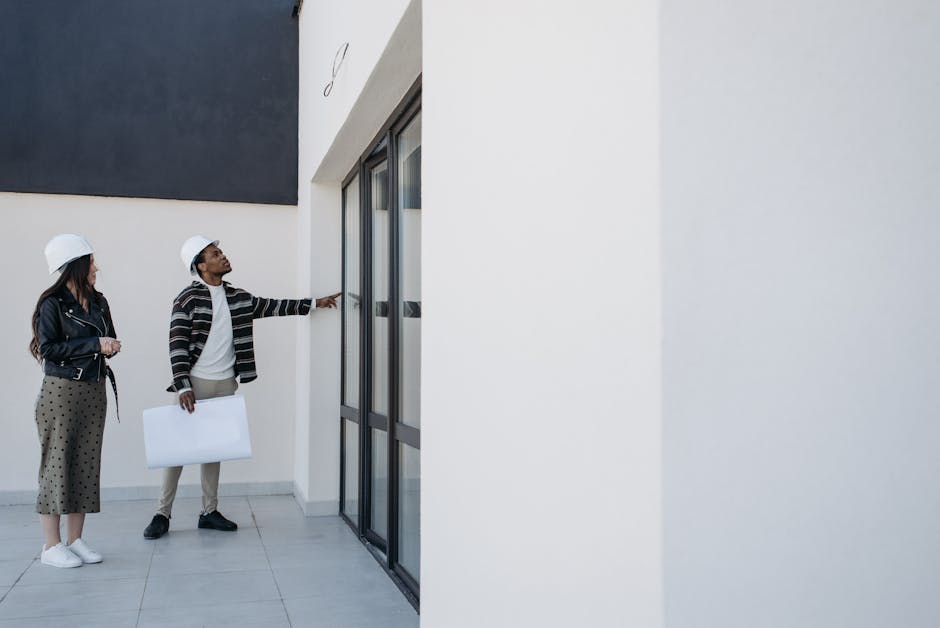 Photo by Pavel Danilyuk on Pexels
In recent years, the housing market in Gainesville, Virginia has experienced steady growth and an increased demand for housing options. This can be attributed to the town's proximity to Washington, D.C., its excellent schools, and the abundance of recreational opportunities in the area. However, it is not just these factors that have contributed to the thriving real estate market in Gainesville – there are also various recent developments and upcoming projects that are set to impact the housing landscape significantly.
One notable development that has caught the attention of both residents and real estate investors is the Gainesville Town Center project. This mixed-use development is set to bring a range of new commercial and residential opportunities to the area. With plans for retail spaces, restaurants, office buildings, and luxury apartments, the Gainesville Town Center is expected to attract young professionals and families looking for a vibrant and convenient community to call home.
Additionally, there have been discussions and plans for infrastructure improvements in Gainesville, which will likely have a positive impact on the housing market. These improvements include road expansions, new transportation options, and upgrades to existing amenities. These developments not only enhance the overall living experience for residents but also make the area more appealing to potential homebuyers.
Zoning changes have also played a crucial role in shaping the housing market in Gainesville. In recent years, there have been revisions to zoning regulations that have allowed for increased residential density in certain areas. This change has facilitated the development of new housing projects, providing more options for buyers and expanding the available inventory.
As the housing market in Gainesville continues to evolve, it is important for both buyers and sellers to stay informed about the latest developments and upcoming projects. Understanding how these changes may impact housing prices, availability, and neighborhood dynamics is crucial for making informed decisions. Whether you are considering buying, selling, or investing in real estate in Gainesville, staying ahead of the game by staying informed about ongoing developments and projects is key to navigating the market successfully.
In conclusion, the housing market in Gainesville, Virginia is experiencing growth and vitality due to recent developments and upcoming projects. The Gainesville Town Center project, infrastructure improvements, and zoning changes are all contributing factors that will shape the housing landscape in the coming years. By staying informed about these developments and understanding their potential impact, individuals can make informed decisions in the ever-evolving Gainesville housing market.
Analysis of the rental market in Gainesville, Virginia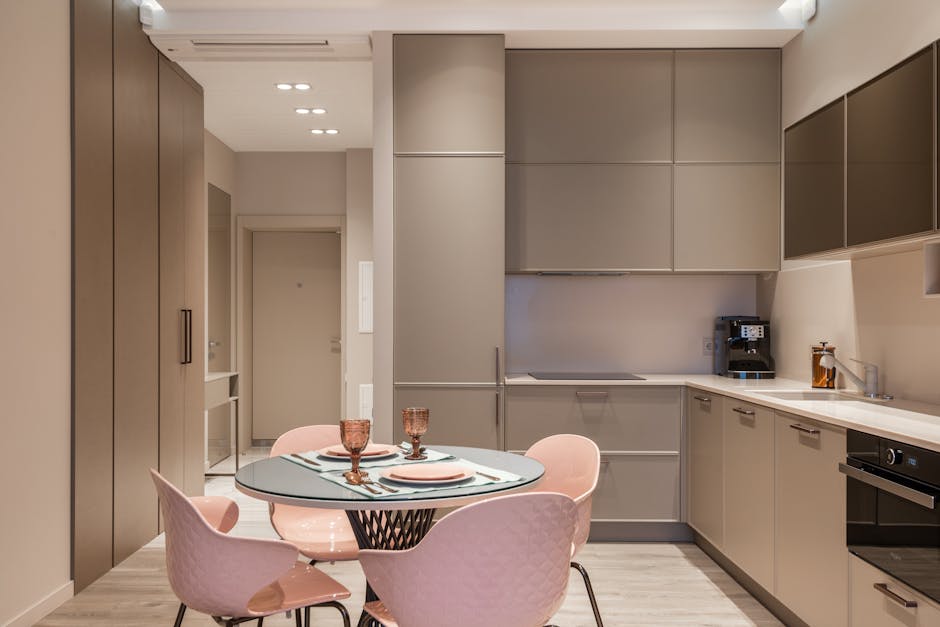 Gainesville, Virginia has experienced significant growth in recent years, making it an attractive location for individuals and families looking for housing options. In this section, we will analyze the rental market in Gainesville, focusing on rental prices, demand, and any emerging trends or investment opportunities.
Rental Prices: The rental prices in Gainesville, Virginia vary depending on the size and location of the property. On average, a one-bedroom apartment in Gainesville can range from $1,200 to $1,500 per month, while a two-bedroom apartment can range from $1,800 to $2,200 per month. For larger properties such as townhomes or single-family homes, the rental prices can go up to $3,000 or more. It's important to note that these prices are subject to change based on factors such as property condition, amenities, and proximity to popular attractions or amenities.
Demand: The demand for rentals in Gainesville is high, driven by several factors. Firstly, Gainesville's proximity to major employment centers such as Washington D.C. and Fairfax County makes it an ideal location for commuters seeking a balance between suburban living and work opportunities. Additionally, Gainesville boasts excellent schools, shopping centers, and recreational facilities that attract families looking to settle down in a safe and thriving community. As a result, rental properties in Gainesville often attract a diverse pool of prospective tenants, including young professionals, families, and retirees.
Trends and Opportunities for Investors: One notable trend in the Gainesville rental market is the increasing demand for luxury apartments and townhomes. Many developers have recognized this demand and are actively constructing upscale properties that offer premium amenities and modern finishes. Investors looking for opportunities in the rental market may find value in targeting this niche, as the demand for high-end rental properties continues to rise.
Another opportunity for investors lies in the growing demand for short-term rentals or vacation rentals. The proximity of Gainesville to popular tourist attractions such as the Manassas National Battlefield Park and the Bull Run Regional Park makes it an appealing destination for tourists. By capitalizing on the short-term rental market, investors can generate higher rental income during peak travel seasons.
In conclusion, the rental market in Gainesville, Virginia, is thriving due to its convenient location, excellent amenities, and desirable community attributes. Rental prices vary based on property type and location, with demand stemming from both commuters and families. For investors, opportunities lie in catering to the demand for luxury rentals and capitalizing on the short-term vacation rental market. By keeping an eye on emerging rental market trends and understanding the unique dynamics of Gainesville, investors can make informed decisions to maximize their returns in this growing market.
Discuss the impact of COVID-19 on the Gainesville, Virginia housing market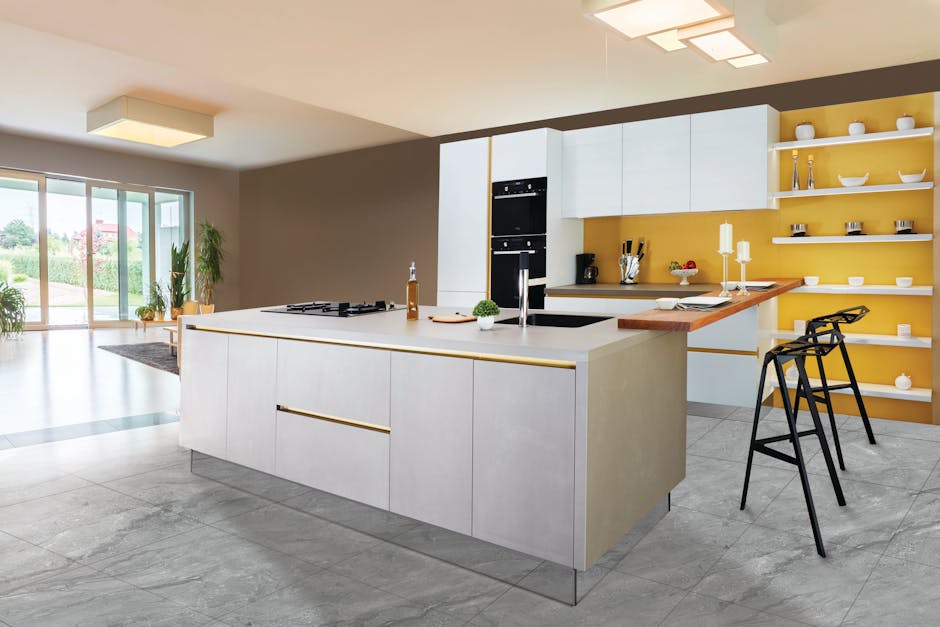 Photo by Saviesa Home on Pexels
The COVID-19 pandemic has left a profound impact on various sectors of the economy, and the Gainesville, Virginia housing market is no exception. As people have adjusted to a new normal, their preferences and priorities in terms of housing have undergone significant changes.
One notable effect of the pandemic on the housing market in Gainesville, Virginia is the shift in buyer preferences. As remote work became the norm for many professionals, the need for a dedicated home office or space suitable for a home office has become crucial. Buyers are now more inclined to look for properties that can accommodate a home office setup or those featuring a designated space that can be converted into a workspace.
Additionally, with more time spent at home, buyers have begun to prioritize outdoor spaces and features that provide opportunities for recreation and relaxation. Properties with spacious yards, gardens, or outdoor living spaces have gained extra appeal. The desire for privacy has also heightened, with buyers searching for homes situated in less densely populated areas or neighborhoods that offer a sense of seclusion.
The demand for larger homes has also seen an upswing as families spend more time together indoors. With remote learning becoming a reality for many students, the need for designated study areas and roomier living spaces has grown. Consequently, properties with more square footage and additional bedrooms or functional spaces have become highly sought after.
Market dynamics in Gainesville, Virginia have experienced noticeable fluctuations due to the pandemic. The initial months of the crisis saw a temporary slowdown in the real estate market as uncertainty loomed. However, as the situation stabilized and remote work became more prevalent, an increase in demand was observed. Low mortgage rates have also played a significant role in driving buyer interest and encouraging transactions.
While there have been challenges, the local housing market has proven to be resilient, displaying adaptability in response to the changing needs and preferences of buyers. Realtors and sellers have adapted to virtual showings, digital marketing strategies, and accommodating safety precautions during in-person visits to ensure a seamless buying experience.
In conclusion, COVID-19 has brought about significant shifts in buyer preferences, demand, and market dynamics in the Gainesville, Virginia housing market. The increased focus on remote work, outdoor spaces, and larger homes has shaped the demand landscape. As the market continues to evolve under the influence of the pandemic, it is imperative for real estate professionals to stay attuned to these changes and adapt their strategies to meet the evolving needs of buyers.
Tips for buying or selling a home in Gainesville, Virginia
Gainesville, Virginia is a thriving and competitive housing market, attracting potential buyers and sellers from all around. If you're considering buying or selling a home in this area, it's important to equip yourself with valuable advice and strategies to navigate the market successfully. Whether you're a first-time buyer or an experienced investor, these tips will help you make informed decisions and maximize your opportunities.
1. Research and Set a Realistic Price: Before entering the Gainesville housing market, thorough research and analysis are essential. Understand recent sales trends, comparable properties, and market conditions to determine a realistic price range for your desired house. Avoid setting an overly ambitious price as it may discourage potential buyers or prevent you from receiving competitive offers.
2. Work with a Knowledgeable Real Estate Agent: Collaborating with a professional real estate agent is indispensable when buying or selling a home in Gainesville. They possess valuable insights into the local market dynamics, regulations, and neighborhood specifics. By partnering with an experienced agent, you can gain access to a network of reliable contacts, receive personalized guidance, and negotiate favorable deals.
3. Prioritize Property Inspections: Never underestimate the value of a thorough property inspection. When buying a home, hire a certified home inspector to evaluate its condition and identify any potential issues or hidden costs. This will help you make informed decisions and negotiate repairs or reductions in the asking price if necessary. For sellers, investing in pre-listing inspections and addressing identified problems can enhance your property's appeal and potentially lead to higher offers.
4. Master the Art of Negotiation: Effective negotiation is a vital skill when engaging in the Gainesville housing market. Both buyers and sellers should be prepared to navigate this process with a confident and objective mindset. Prioritize your non-negotiables, keep emotions in check, and listen to the other party's perspective. Working closely with your real estate agent, develop a strategic negotiation plan to achieve the best possible outcome within your price range.
5. Don't Overlook Financing Options: For buyers, exploring various financing options is crucial. Research mortgage rates, loan types, and down payment requirements to determine the most suitable solution for your financial situation. Secure pre-approval from a lender to demonstrate your seriousness and stand out among other buyers. Sellers should also be aware of financing possibilities, as it can impact the attractiveness of offers from potential buyers.
Navigating the Gainesville, Virginia housing market requires careful consideration, research, and professional guidance. By implementing these tips for buying or selling a home in this competitive market, you'll increase your chances of making successful and profitable transactions. Remember, patience and diligence are key as you embark on this exciting journey.
---