Thursday, May 18, 2023 / by Makayla Santa Ana
House Decor Trends 2023
As we enter a new year, it's time to start thinking about updating our home décor. With 2020 being such an unusual year, many people have gained a newfound appreciation for their living spaces and are looking for ways to freshen them up. This year, house decor trends are all about creating comfortable and calming environments that reflect our personal style. From earthy tones to bold statement pieces, there's something for everyone. Whether you prefer a minimalist approach or a maximalist one, incorporating some of these trends will help you achieve a stylish and modern look.
Sustainable and Eco-Friendly Decor (e.g. upcycling, recycled materials)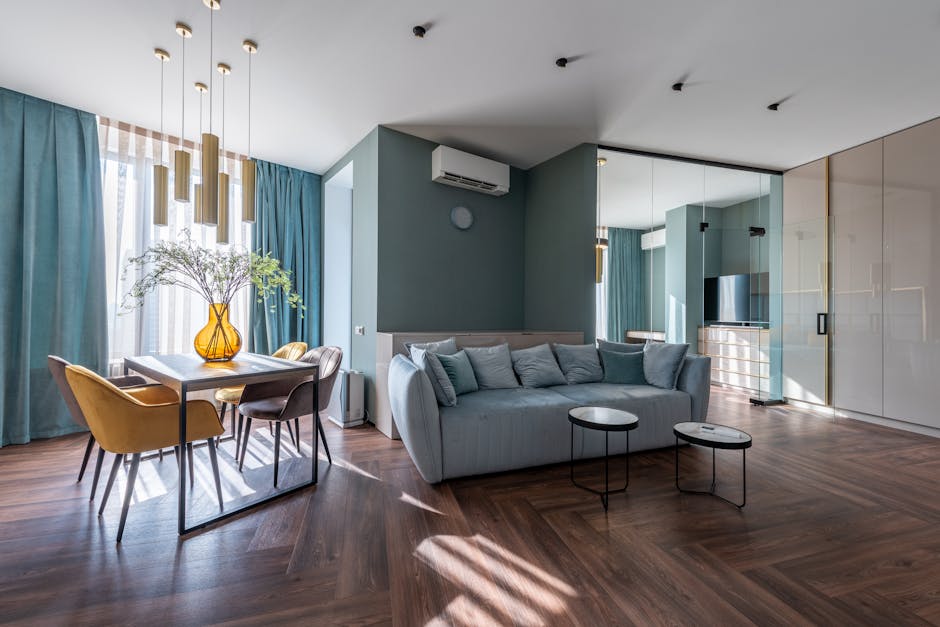 .
Sustainable and Eco-Friendly Decor:
The decor industry has been taking a hit on the environment with constant production and disposal of new furniture, decor, and accessories. However, the interior design world is now shifting towards sustainable and eco-friendly decor. In this aspect, upcycling and recycled materials are gaining popularity among people who want to contribute to the environment while still keeping up with the on-going trends.
Upcycling is a process of turning wasted or used materials into something useful or of value, giving them a new life. It involves creativity and innovation, which can result in something unique and stylish. It not only reduces waste but also saves energy, money, and resources by recycling old materials into something new and functional.
Recycling, on the other hand, involves the conversion of used materials into new products. The process reduces waste and minimizes the requirement for raw materials, thus cutting down the need for energy and other resources required to manufacture new products. By embracing recycled materials, we can limit the amount of waste that ends up in landfills and contribute towards sustainable living.
There are numerous ways to incorporate sustainable decor into our homes. We can use old furniture and give them a new look by painting, polishing, or reupholstering them. We can also use old glass jars, empty wine bottles, and other containers by using them as decorative pieces, adding them to centerpieces, or filling them with flowers and candles.
In conclusion, upcycling and using recycled materials for decor are not only beneficial for the environment, but they can also improve the look and feel of our homes while being cost-effective. By making conscious choices and opting for sustainable decor, we pave the way for a better future and create a better world for ourselves and generations to come.
Dramatic Ceiling Features (e.g. statement lighting fixtures, coffered ceilings)
One of the latest house decor trends is investing in dramatic ceiling features. Adding a statement lighting fixture or coffered ceiling to your space can turn an ordinary room into an extraordinary one. With soaring ceilings, statement lighting fixtures can add a bold and eye-catching touch to your living area, kitchen, or dining room.
Coffered ceilings, on the other hand, bring a sense of elegance and sophistication to any room. The classic woodworking technique creates a grid pattern on the ceiling, which can be customized to fit any design aesthetic. Coffered ceilings are versatile enough to pair with any design style, whether traditional or modern.
Whether you choose a statement lighting fixture or coffered ceiling, incorporating a dramatic ceiling feature can elevate your house's decor. Not only will it add character and style to your space, but it's also a great way to make a lasting impression on your guests. With a little creativity, you can turn your ceiling from a blank canvas to a show-stopping focal point.
Bold Wallpaper Patterns (e.g. geometrics, tropical prints)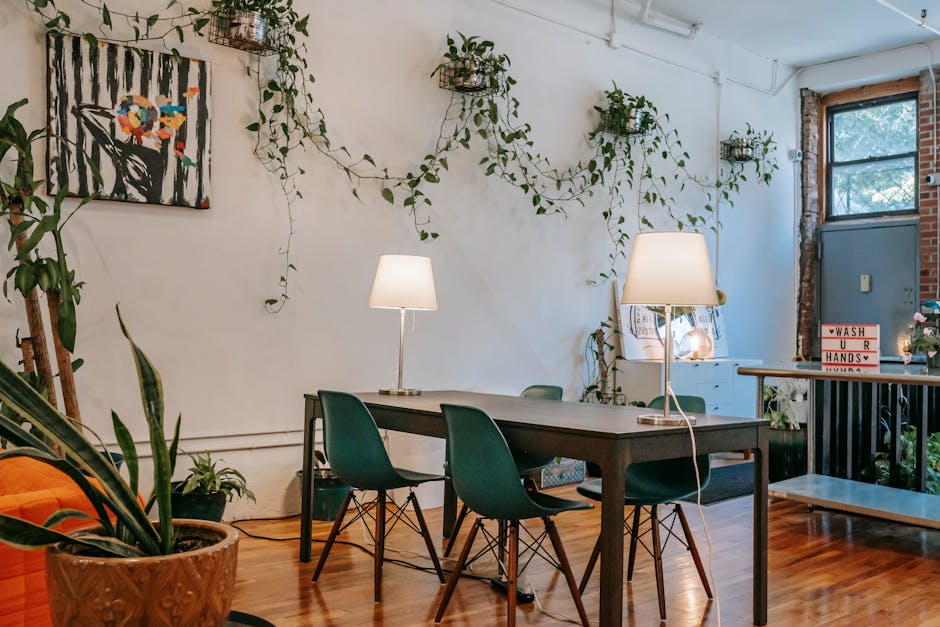 Bold Wallpaper Patterns:
When it comes to house décor, wallpaper is a trend that never goes out of style. In recent times, bold wallpaper patterns have become increasingly popular, and it's easy to see why. Bold patterns such as geometrics and tropical prints can easily transform a room from bland to grand.
Geometrics wallpaper patterns are perfect for adding a modern, edgy touch to any room. Triangles, hexagons, or diamonds; the possibilities are endless when it comes to geometrics. You can go with monochromatic schemes or create more striking contrasts by pairing bold colors. Adding a geometric patterned wallpaper on a single wall would work wonders for your room's aesthetic.
Tropical prints are a fantastic choice if you want to add a fun, adventurous vibe to your interiors. Large and bold patterns featuring tropical leaves, flowers, and animals not only create a mesmerizing ambiance but also energize the whole space. If you are looking to create a maximalist tropical vibe, go for colorful prints and pair them with rattan and bamboo furniture.
In conclusion, bold wallpaper patterns are a fantastic way of adding an element of uniqueness and dimension to your interiors. They make the room pop, adding a splash of color, texture, and flare that can suit business owners looking to express their brand values. You can choose the right pattern to reflect your style and bring your space to life.
Dark and Moody Color Schemes (e.g. navy blue, forest green)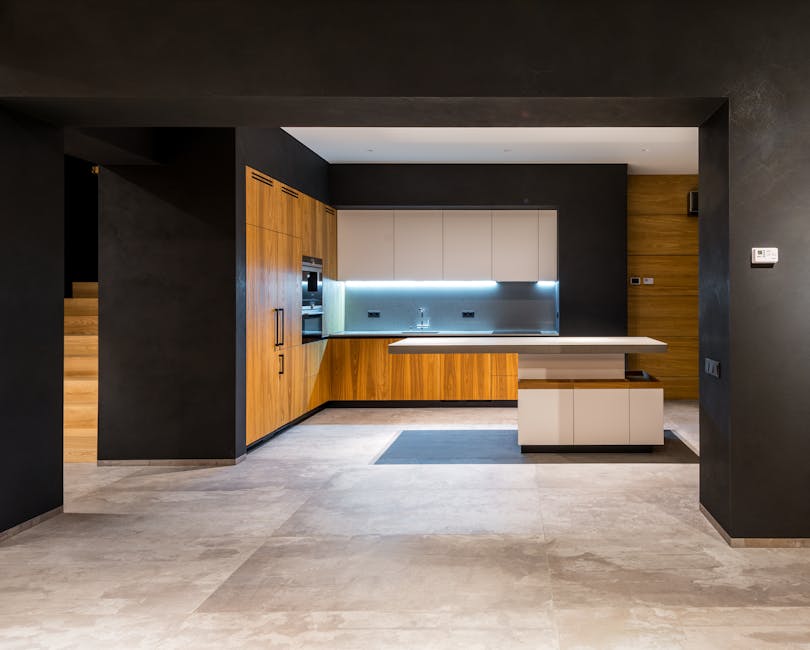 Dark and Moody Color Schemes have been gaining popularity in the house decor scene. These bold color choices provide a sense of drama and depth to interior spaces, and they are an excellent choice for creating a sophisticated atmosphere in any room. Navy blue, forest green, and burgundy are some of the most commonly used colors in this style, and they work particularly well with metallic accents or textured materials like brick or wood.
When using a dark and moody color scheme, be sure to balance it out with lighter accents or neutral tones. This will prevent the space from feeling too heavy or overwhelming. You might also consider using lighting to help illuminate the space and highlight specific features, such as artwork or decorative elements. Whether you use this trend in small doses or throughout an entire room, it's an effective way to add personality and style to your home decor.
Mismatched Furniture and Decor (e.g. eclectic styles, mix and match)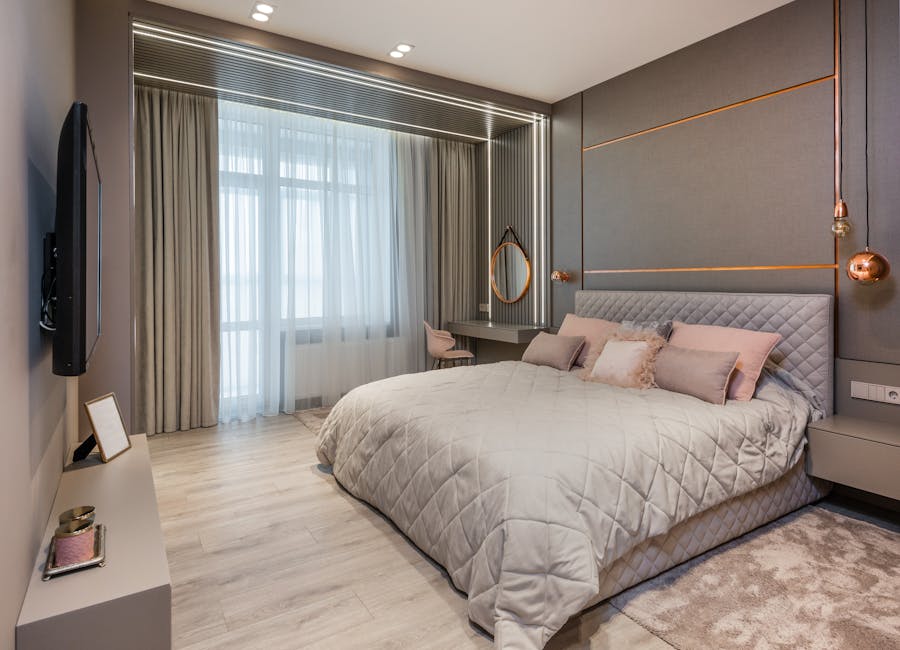 .
If you are looking for an exciting way to decorate your home, one trend you might want to consider is mismatched furniture and decor. This trend, also known as eclectic style or mix and match, involves blending different pieces of furniture and decor that do not necessarily belong together. Instead of following a traditional, cohesive style, this trend encourages homeowners to mix and match different styles, patterns, colors, and eras to create a unique and personalized look.
One advantage of this trend is that it allows you to express your creativity and personality. Instead of sticking to a predetermined set of rules or trends, you can blend different elements that reflect your tastes, values, and interests. Whether you prefer vintage, modern, rustic, bohemian, or industrial styles, you can find ways to incorporate them into your interior design and make them work together.
Another advantage of this trend is that it can be cost-effective and sustainable. Instead of buying new furniture and decor that match a specific style or color scheme, you can repurpose existing pieces, shop from second-hand stores, or mix and match items from different sources. This can save you money and reduce waste, as well as give your home a unique and one-of-a-kind look.
To make the most of this trend, here are some tips to keep in mind:
- Start with a neutral or cohesive base, such as a white or beige wall color, a neutral sofa, or a wooden floor. This will provide a blank canvas for your mixed and matched elements to stand out.
- Use color, pattern, and texture to tie different elements together. For example, you can use a bold rug to unify a sofa and chairs that do not match, or use a common color or pattern in different pillows, curtains, or accessories.
- Pay attention to proportion and balance. Avoid overcrowding or overpowering one element over others. Instead, aim for a cohesive and harmonious look that flows naturally.
- Have fun and be creative! Don't be afraid to experiment, mix, and match different elements until you find the right balance for your taste and style.
By embracing the mismatched furniture and decor trend, you can create a home that reflects your personality, values, and creativity. Whether you want to mix vintage and modern pieces, combine bold colors and patterns, or experiment with different textures and materials, this trend can help you create a home that is both stylish and unique.
Built-in Home Office Spaces (e.g. bookshelf desks, dedicated workstations)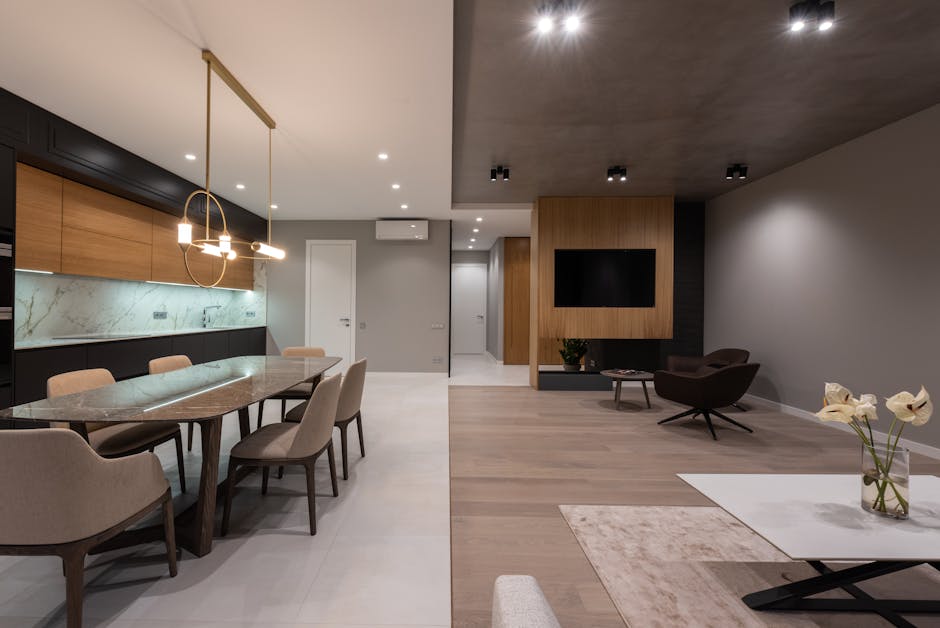 With more people working remotely than ever before, home office spaces have never been more necessary. The rise of built-in home office spaces, such as bookshelf desks and dedicated workstations, is a trend that continues to gain popularity.
Not only do built-in home office spaces save on space, but they also offer a more streamlined and professional look to a home. These custom-designed workspaces can be integrated into a variety of areas in the home, such as the living room, bedroom, or hallway. Spaces that would otherwise be wasted can now be used productively as a home office.
The benefits of built-in home office spaces go beyond aesthetics. They provide a dedicated workspace that can boost productivity and support a professional work environment. These spaces can also offer increased storage options, as shelves and drawers can be included in the design.
For those who may be hesitant to commit to a permanent built-in home office space, there are options that offer flexibility. A bookshelf desk, for example, can be easily moved to a different location within the home.
Overall, the trend towards built-in home office spaces is indicative of the increasing importance of remote work in our daily lives. As more people work from home, having a designated and functional workspace has become a necessity, and built-in home office spaces offer a practical and stylish solution.
Vintage and Antique Accents (e.g. brass fixtures, heirloom pieces)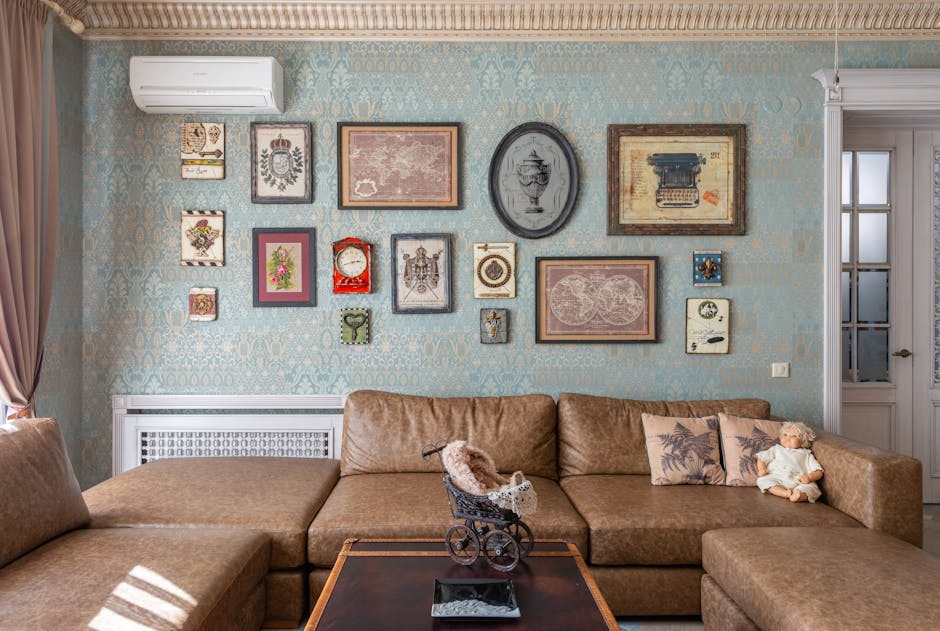 Vintage and Antique Accents are making a comeback in the world of house decor. These classic and timeless pieces provide an essence of sophistication and elegance to any room. Brass fixtures are a popular option for lighting fixtures, door knobs, and cabinet handles. They add a touch of warmth and elegance to the room while also giving a subtle nod to the past.
Heirloom pieces such as vintage mirrors, clocks, and picture frames are also in high demand to bring a unique touch to home decor. These items may have sentimental value, but they also serve as a focal point in the room and can create a feeling of intimacy and charm.
Incorporating Vintage and Antique Accents into your home decor requires balance. It's essential to mix and match these pieces with modern furnishings, colors, and patterns to create a cohesive room design. A beautifully decorated space can showcase your personality and style while combining the old with the new.
Multifunctional Furniture (e.g. storage ottomans, convertible sofas)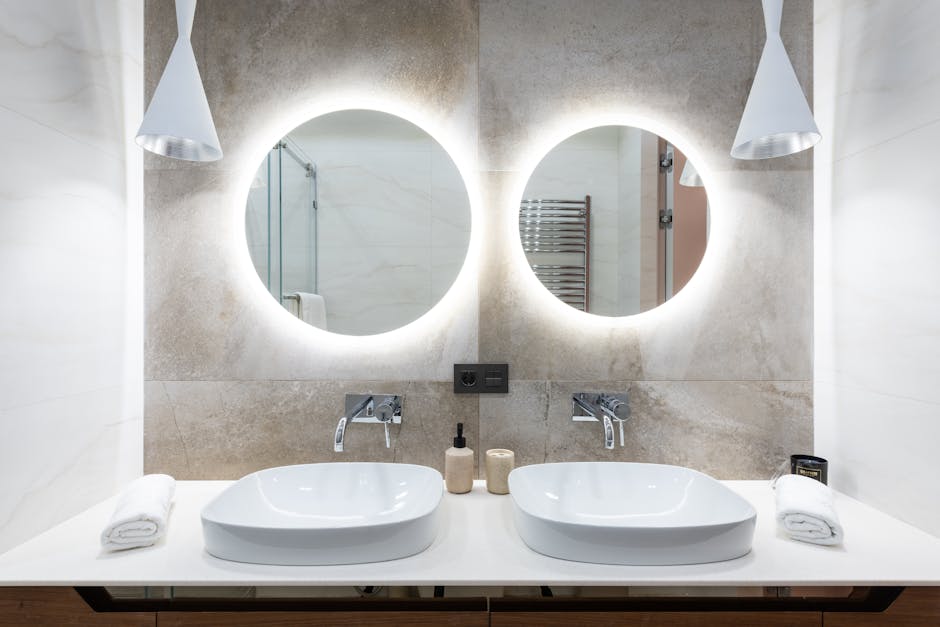 Multifunctional furniture is an excellent choice for those who want to maximize the space in their house. They are perfect for small homes or apartments where minimizing clutter is important. They are also suitable for those who like to move around their furniture frequently. Multifunctional furniture like storage ottomans and convertible sofas serve dual purposes by providing both seating and storage. They are perfect for living rooms and bedrooms, where extra storage space is necessary. These furniture items come in various styles and designs and can match any decor. Investing in multifunctional furniture can not only save a lot of space but also reduce the clutter in your home.
---