Thursday, August 17, 2023 / by Makayla Santa Ana
The Benefits Of Buying A Home In Northern Virginia
In this post, we will discuss the benefits of buying a home in Northern Virginia. Nestled near the nation's capital, this region is known for its bustling economy, diverse communities, and abundant opportunities for both work and play. Whether you are a first-time homebuyer or looking to invest in real estate, Northern Virginia offers numerous advantages that make it an ideal location for homeownership.
First and foremost, Northern Virginia boasts a strong and stable housing market. With its proximity to Washington, D.C., and the presence of multiple federal agencies and government contractors, the demand for housing in this area remains consistently high. This robust market ensures that homeowners in Northern Virginia have the potential for appreciation in their property value, making it a sound long-term investment.
Additionally, Northern Virginia is renowned for its top-notch schools and educational institutions. The region is home to highly regarded public school systems and esteemed private schools, providing families with access to quality education for their children. This commitment to education contributes to the overall value of homes in the area and makes it an attractive choice for families.
Beyond education, Northern Virginia offers a plethora of employment opportunities. The region is a hotbed for technology, defense, consulting, and professional services industries. With access to major employers and an entrepreneurial spirit, Northern Virginia presents a wealth of career prospects for individuals looking to establish themselves professionally. Owning a home in close proximity to these employment hubs provides convenience and reduces commuting time, enhancing work-life balance.
In terms of lifestyle, Northern Virginia excels with its abundance of cultural attractions, recreational activities, and natural beauty. Residents can indulge in a vibrant arts scene, thriving culinary scene, and numerous shopping destinations. Moreover, outdoor enthusiasts can take advantage of the region's diverse parks, hiking trails, and scenic landscapes. Whether it's exploring historic sites or enjoying a weekend getaway to the nearby picturesque countryside, Northern Virginia offers something for everyone.
Last but certainly not least, the infrastructure and transportation networks in Northern Virginia are well-developed. Multiple major highways, airports, and public transportation options make commuting within the region and beyond a breeze. This efficient transportation system allows residents to easily access nearby cities like Washington, D.C., and take advantage of all the cultural, entertainment, and employment opportunities they offer.
In conclusion, buying a home in Northern Virginia brings an array of benefits. From a strong housing market and esteemed educational institutions to diverse job prospects and a high quality of life, this region caters to individuals and families seeking a professional yet enjoyable living experience. Stay tuned for the next sections of this blog post, where we will delve into specific neighborhoods, real estate trends, and tips for navigating the homebuying process in Northern Virginia.
Strong job market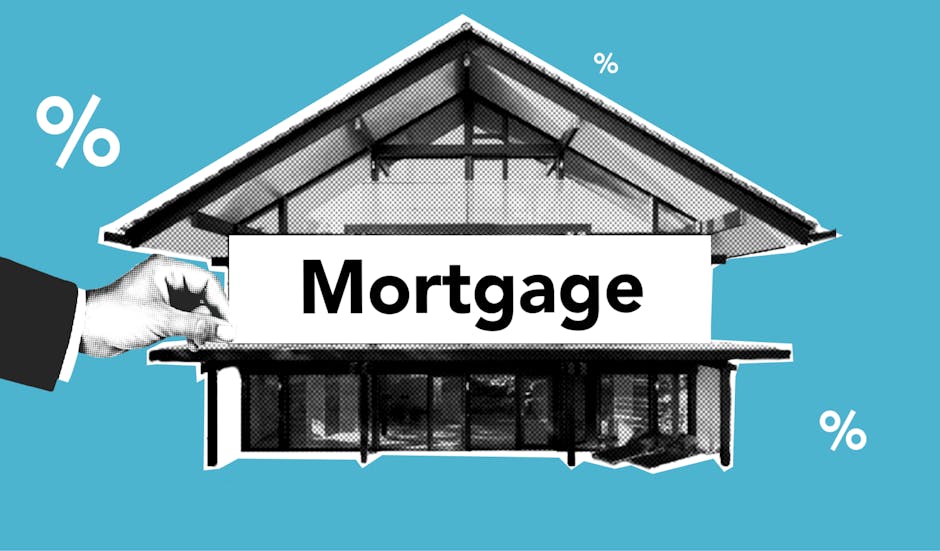 Northern Virginia is an ideal location for those seeking a thriving job market. With its close proximity to numerous Fortune 500 companies, government agencies, and thriving tech industries, buying a home in this region presents countless advantages for career-driven individuals.
One of the greatest benefits of settling down in Northern Virginia is the abundance of job opportunities available within arm's reach. The region is home to a host of major corporations, including defense contractors, technology firms, and financial institutions. These companies draw in top talent and offer a wide range of positions, making it easier for residents to find employment within their desired fields. Whether you are an experienced professional or just starting out in your career, the strong job market in Northern Virginia provides ample prospects for growth and advancement.
Additionally, the presence of numerous government agencies further contributes to the robust job market in this region. Being in close proximity to the nation's capital allows residents the opportunity to seek employment with federal agencies and government contractors. The stability and prestige associated with these positions make Northern Virginia an attractive destination for professionals looking for long-term career prospects.
The tech industry is another major driving force for job growth in Northern Virginia. The region has become a hotbed for innovation, attracting startups and established tech giants alike. With renowned technology hubs and research centers located here, such as the Dulles Technology Corridor, the opportunities for cutting-edge careers are virtually limitless. From software development to cybersecurity, Northern Virginia offers a diverse range of tech-driven job prospects that appeal to the pioneers and problem-solvers of the digital age.
Furthermore, the presence of an educated workforce, bolstered by the proximity to renowned universities and research institutions, contributes to the region's reputation as a hub of professional excellence. Employers in Northern Virginia benefit from a pool of talented and well-educated individuals, which fosters a competitive and dynamic job market.
In summary, Northern Virginia's strong job market is a compelling reason to consider buying a home in this thriving region. With an array of opportunities spanning various industries, proximity to major employers, government agencies, and technology hubs, individuals looking to advance their careers can find ample prospects for success here. The region's commitment to innovation and access to a highly educated workforce further solidifies its reputation as a prime destination for professionals seeking professional growth and development.
Excellent educational opportunities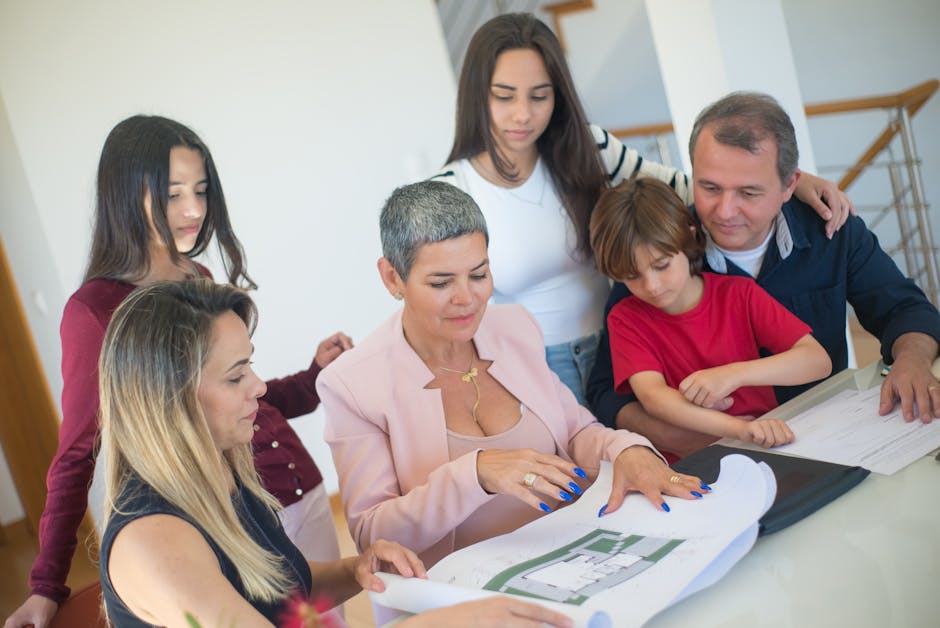 Northern Virginia is not only a prime location for housing, but it also offers excellent educational opportunities for families. The region boasts highly ranked public school districts, making it an ideal place for parents to invest in their children's education.
Public schools in Northern Virginia consistently rank among the top in the nation, providing students with a high-quality education and fostering their intellectual growth. The dedicated teachers and staff, coupled with advanced curriculums, ensure that students receive a well-rounded education that prepares them for future success. Families moving to the area can have peace of mind knowing that their children will have access to top-notch educational institutions.
Moreover, Northern Virginia is home to several prestigious universities, further enhancing the educational landscape of the region. With institutions like George Mason University, University of Virginia, and Virginia Tech in close proximity, the area becomes an attractive destination for students pursuing higher education. These universities offer a wide range of academic programs and opportunities, contributing to the intellectual vibrancy of the community.
In addition to the academic excellence, the strong emphasis on extracurricular activities and athletic programs in Northern Virginia schools is worth mentioning. Many schools in the area provide a variety of clubs, sports teams, and arts programs, encouraging students to explore their interests beyond the classroom. This holistic approach to education helps develop well-rounded individuals who are prepared to thrive in today's competitive world.
Aside from the obvious benefits for students, the presence of renowned educational institutions in Northern Virginia also has a positive impact on the overall community. These institutions attract talented educators and faculty members, contributing to the growth of the job market in the area. Additionally, the collaboration between schools and local businesses allows for internship and employment opportunities, creating a supportive ecosystem for professional development.
In conclusion, one of the major advantages of buying a home in Northern Virginia is the access to excellent educational opportunities. The highly ranked public school districts and proximity to prestigious universities make it an ideal location for families looking to provide their children with a top-tier education. This, combined with the emphasis on extracurricular activities, creates a well-rounded learning experience that prepares students for future success. Furthermore, the presence of these educational institutions contributes to the community's overall vibrancy and economic growth.
Ample recreational activities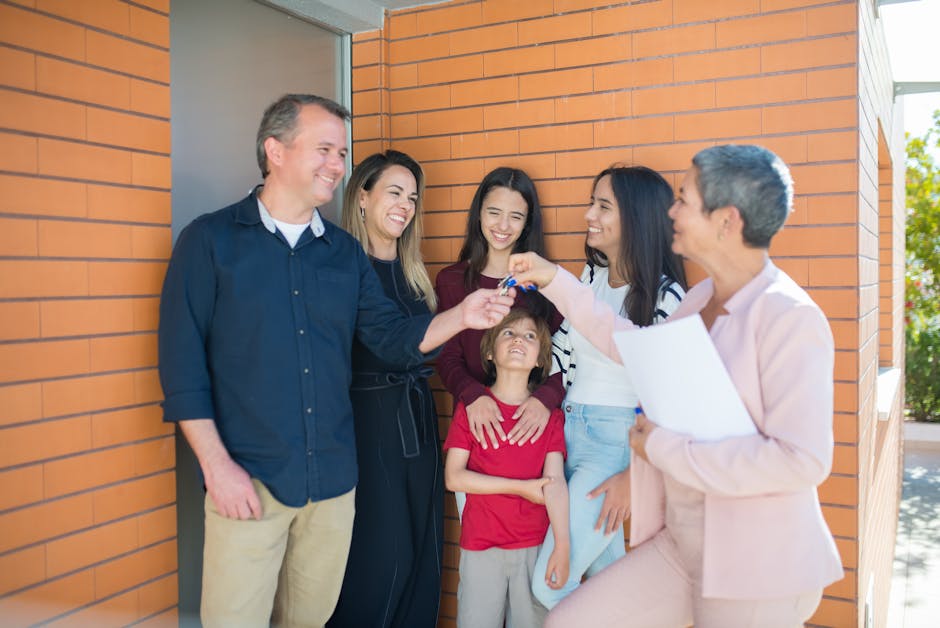 Living in Northern Virginia has its perks, especially for individuals seeking a balance between a professional lifestyle and ample recreational activities. The region is known for its stunning natural landscapes and abundant outdoor recreational areas, making it an ideal place for those looking to buy a home.
One of the significant advantages of purchasing a home in Northern Virginia is the easy access to numerous hiking trails and national parks. Whether you enjoy a challenging hike or a leisurely stroll, you will find a variety of trails that cater to all skill levels. The region boasts breathtaking destinations such as Great Falls Park, Shenandoah National Park, and the Appalachian Trail, offering endless opportunities for outdoor enthusiasts to explore and immerse themselves in nature's beauty.
In addition to hiking trails and national parks, Northern Virginia also offers various outdoor recreational areas that provide fun-filled activities for individuals and families alike. From picturesque parks for picnics and BBQs to well-maintained golf courses where you can perfect your swing, there is something for everyone. The region even offers opportunities for water activities, with lakes and rivers perfect for boating, fishing, and kayaking.
The availability of these recreational activities near your home creates a refreshing escape from the daily routine, allowing residents to unwind and rejuvenate at their convenience. After a long day at work, you can take advantage of the accessible trails or head to a nearby park to relax, exercise, or simply enjoy the serene atmosphere. Being surrounded by such natural beauty can have a positive impact on your mental and physical well-being, enhancing the overall quality of life in Northern Virginia.
Furthermore, the abundance of recreational activities in the region not only provides an escape from the daily grind but also offers opportunities for social interaction and community engagement. Whether it's joining hiking groups, participating in sporting events, or attending local festivals and outdoor concerts, Northern Virginia fosters a sense of community spirit among its residents. These activities not only help you connect with like-minded individuals but also encourage a healthy and active lifestyle.
In conclusion, buying a home in Northern Virginia comes with the added advantage of ample recreational activities. With easy access to hiking trails, national parks, and outdoor recreational areas, residents can enjoy a perfect blend of professional and leisurely pursuits. Living in such a vibrant and picturesque region provides an opportunity to explore the beauty of nature, maintain an active lifestyle, and foster a strong sense of community. So, if you are considering buying a home, Northern Virginia offers an ideal location that caters to both your professional needs and your desire for outdoor adventure.
Cultural attractions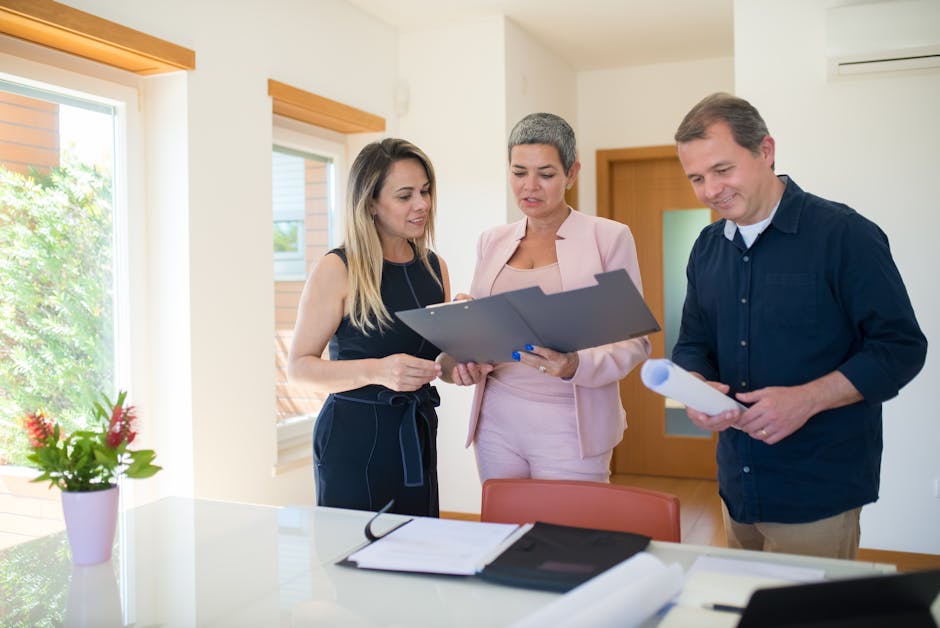 Northern Virginia is not only a hub for business and technology but also a treasure trove of cultural attractions that add to its allure as a desirable place to call home. From world-class museums to historical landmarks and a vibrant arts scene, there is something for everyone to explore and appreciate.
Museums in Northern Virginia offer a vast array of exhibits and experiences that cater to different interests. The Smithsonian National Air and Space Museum's Steven F. Udvar-Hazy Center, located in Chantilly, showcases a remarkable collection of aircraft and space artifacts, including the Space Shuttle Discovery. It provides a unique opportunity to learn about the history of flight and space exploration.
For those with a passion for history, Northern Virginia boasts several historical landmarks. The iconic Mount Vernon, home of America's first president, George Washington, offers a glimpse into the life and times of this influential figure. Visitors can explore the beautifully preserved estate and its gardens, gaining insights into the nation's early history.
In addition to museums and historical landmarks, Northern Virginia has a thriving arts scene that caters to all artistic sensibilities. From contemporary art galleries to performing arts centers, the region pulsates with creativity. The Wolf Trap National Park for the Performing Arts, located in Vienna, hosts a wide range of performing arts events, including concerts, operas, and theatrical productions. Its picturesque outdoor amphitheater provides a unique setting to enjoy performances under the stars.
The cultural attractions in Northern Virginia not only enrich the lives of residents but also contribute to the region's economic growth. They draw tourists and visitors who stimulate local businesses, including restaurants, shops, and hotels. Moreover, they provide employment opportunities for individuals passionate about art, history, and education.
Living in Northern Virginia means having easy access to these cultural attractions, allowing residents to immerse themselves in a wealth of learning and entertainment opportunities. Whether you're a history enthusiast, art lover, or simply someone looking to broaden your horizons, the cultural vibrancy of Northern Virginia is sure to captivate and inspire.
Diverse dining options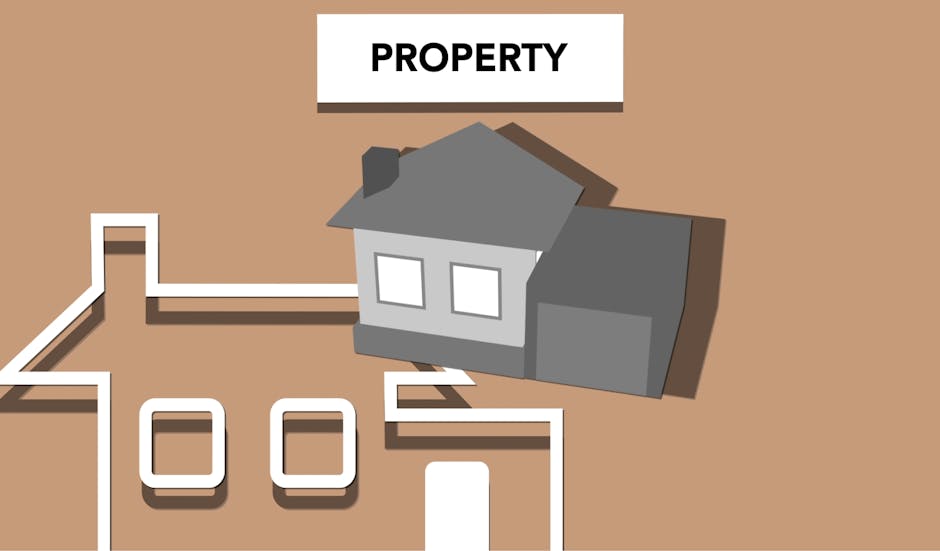 Northern Virginia is not only a great place to call home due to its picturesque landscapes and excellent schools but also because of its diverse dining scene. When it comes to food, Northern Virginia offers a wide range of international cuisines and trendy restaurants that are sure to appease any palate.
One of the many advantages of living in this area is the abundance of cultural diversity, which is seamlessly reflected in the culinary offerings. From traditional Italian trattorias to exotic Thai eateries, you can find it all here. Whether you have a craving for spicy Indian curries, fresh sushi, or mouthwatering Mexican tacos, there is a restaurant in Northern Virginia to satisfy your every taste bud.
The region prides itself on its farm-to-table philosophy, ensuring that you get the freshest, locally sourced ingredients in your meals. Many acclaimed chefs have taken residency in Northern Virginia, bringing their culinary expertise from around the world. This influx of talent has resulted in a flourishing food scene, where you can experience innovative and unique dishes that blend various flavors and techniques.
Not only does Northern Virginia offer a rich array of international cuisines, but it is also home to numerous trendy restaurants that are loved by locals and visitors alike. With chic interiors and innovative menus, these establishments provide an upscale dining experience that is perfect for special occasions or simply indulging in a memorable meal. Whether you're celebrating a milestone or looking to impress clients, Northern Virginia has plenty of options to choose from.
Beyond the food itself, dining establishments in this area place a strong emphasis on high-quality service and attention to detail. From the moment you step foot into a restaurant, you'll be greeted by friendly staff who are dedicated to ensuring your dining experience is nothing short of exceptional. The professional yet welcoming atmosphere adds another layer of enjoyment to your culinary journey.
In conclusion, if you're looking to buy a home in Northern Virginia, one of the many advantages you can look forward to is the diverse dining options available. From exploring various international cuisines to experiencing the latest food trends, the region offers a gastronomic adventure that you won't want to miss. So, whether you're a food enthusiast or simply someone who appreciates a good meal, Northern Virginia has something to entice your taste buds.
Convenient transportation options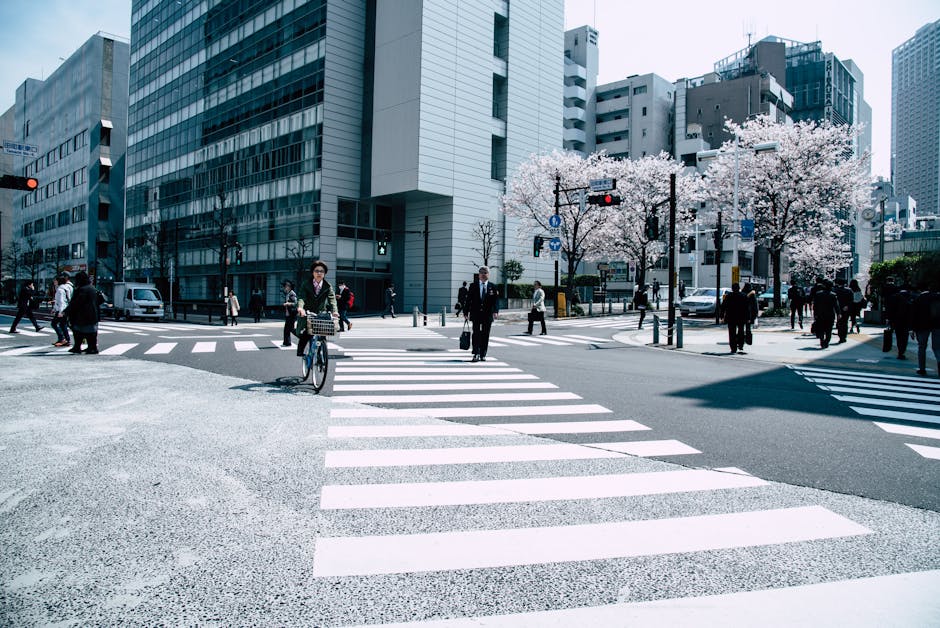 Northern Virginia not only offers a desirable location for homeowners but also boasts a highly convenient transportation infrastructure. Whether you rely on public transportation or prefer to drive, living in this area provides countless benefits in terms of efficient commuting and easy access to major highways and airports.
With regards to public transportation, Northern Virginia offers an extensive network of buses, metro rails, and commuter trains. The Washington Metropolitan Area Transit Authority (WMATA) operates the Metrorail system, which provides a reliable and efficient way to travel throughout the region. The Silver, Blue, Yellow, and Orange Lines serve various parts of Northern Virginia, connecting residents to Washington D.C. and nearby Maryland locations. Additionally, bus services like Fairfax Connector and Arlington Transit (ART) make it convenient for commuters to navigate within their respective counties.
For those who prefer driving, Northern Virginia's proximity to major highways is a significant advantage. The region is well-connected to major roadways like I-66, I-95, I-495 (the Capital Beltway), and Route 50, which provide easy access to destinations across Virginia, Maryland, and Washington D.C. This accessibility allows residents to efficiently commute to their workplaces, run errands, or explore the vibrant surrounding areas.
Furthermore, living in Northern Virginia means being within convenient reach of major airports. Residents can easily access Washington Dulles International Airport, which offers both domestic and international flights, making it effortless to travel for business or leisure purposes. Additionally, Ronald Reagan Washington National Airport is another nearby option, greatly enhancing travel flexibility for residents.
The well-developed transportation infrastructure of Northern Virginia not only facilitates commuting but also contributes to a higher quality of life. It significantly reduces commuting times, enabling individuals to spend less time on the road and more time with their families or engaging in leisure activities. Moreover, the ease of access to major highways and airports opens up a world of opportunities for both personal and professional growth, making Northern Virginia an ideal location for homeowners seeking convenience and accessibility.
In conclusion, Northern Virginia's convenient transportation options provide numerous advantages for homeowners in the region. Whether you prefer public transportation or enjoy the flexibility of driving, you can benefit from the well-connected roadways, extensive public transit networks, and proximity to major airports. With seamless commuting possibilities and enhanced accessibility, living in Northern Virginia offers unparalleled convenience and contributes to a truly optimal living experience for residents.
Safe and family-friendly neighborhoods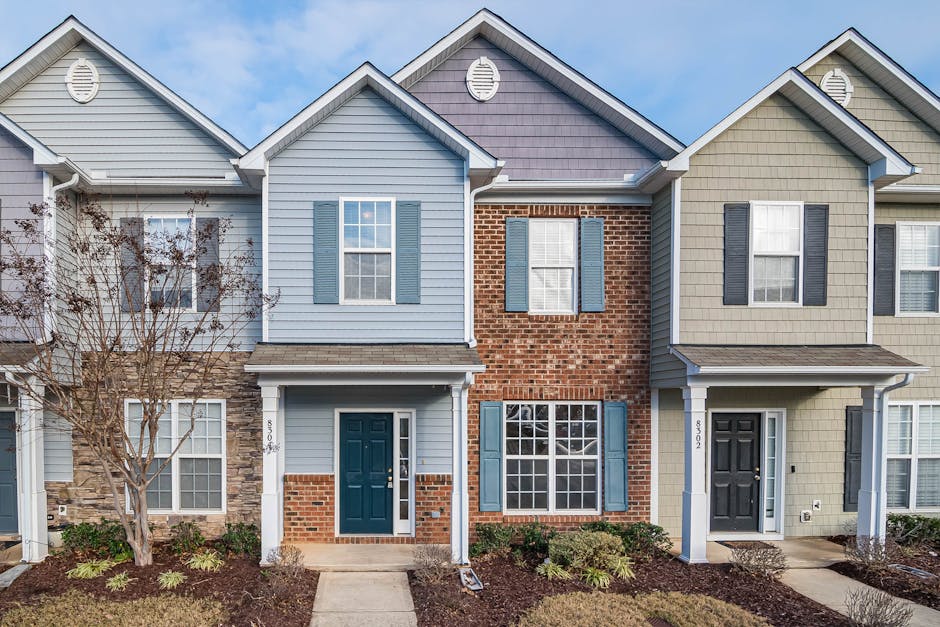 When considering buying a home, one of the most important factors for families is finding a safe and family-friendly neighborhood. In Northern Virginia, residents are fortunate to have access to communities that offer just that. With low crime rates and well-maintained surroundings, these neighborhoods provide a secure and peaceful environment for families to thrive in.
Safety is a top priority for any homeowner, and Northern Virginia excels in this aspect. The region consistently boasts low crime rates, providing residents with peace of mind and a sense of security. Families can feel confident knowing that their loved ones are living in a community where safety is taken seriously. Moreover, local law enforcement agencies are active and committed to maintaining the safety of the neighborhoods, ensuring a safe and secure environment for all.
Aside from safety, family-friendly neighborhoods in Northern Virginia also offer well-maintained communities. Clean streets, manicured lawns, and well-cared-for public spaces are a common sight in these areas. Homeowners' associations and local initiatives work tirelessly to ensure the neighborhoods are visually appealing and welcoming for all residents. The pride taken in maintaining the surroundings creates an ambiance that is conducive to raising a family.
Beyond the visual aesthetics, family-friendly neighborhoods also provide numerous amenities and facilities specifically catered to families. Parks, playgrounds, and recreational centers are often found within close proximity to residential areas. These spaces are designed to encourage outdoor activities, promote social interactions, and foster a sense of community among residents. Families can enjoy quality time together, and children have ample opportunities to engage in sports, explore nature, and form lasting friendships with their neighbors.
Additionally, these neighborhoods often have reputable schools nearby, allowing families to provide their children with quality education without any significant commute. Northern Virginia boasts a strong public school system as well as a variety of private educational institutions, ensuring that families have access to diverse educational opportunities to meet their needs.
In conclusion, buying a home in a safe and family-friendly neighborhood in Northern Virginia comes with significant advantages. The low crime rates and well-maintained communities provide a secure environment for families to live and raise their children. The presence of amenities and facilities catered to families ensures that residents can enjoy a healthy and active lifestyle while fostering a sense of community. When it comes to choosing a place to call home, Northern Virginia stands as an ideal destination for families seeking safety, beauty, and a nurturing environment.
Quality healthcare facilities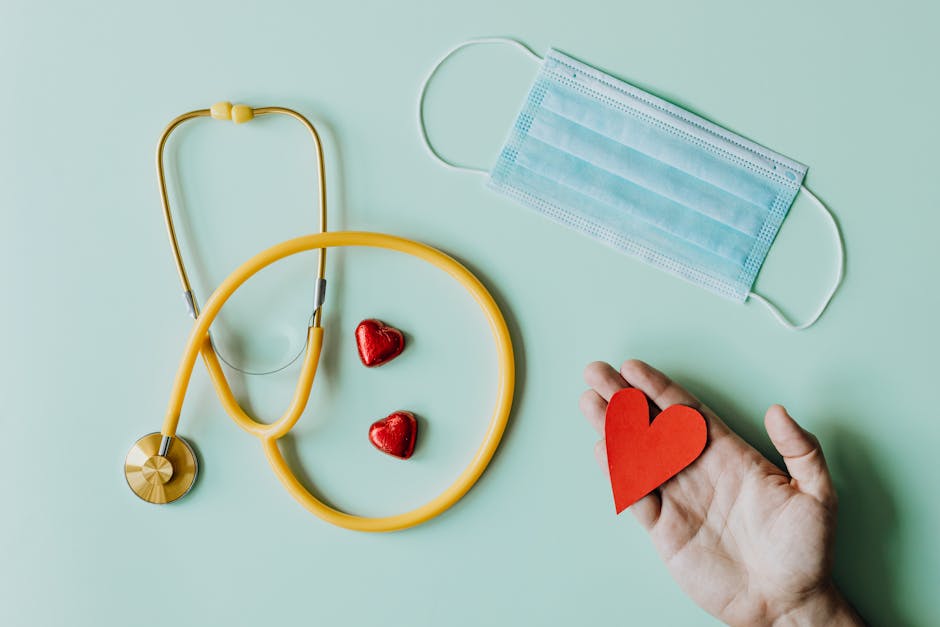 Quality healthcare facilities (access to renowned hospitals and medical centers)
When considering where to buy a home, access to quality healthcare is a significant factor to consider. In Northern Virginia, residents are fortunate to have a range of renowned hospitals and medical centers at their disposal. The region is home to some of the best healthcare facilities in the country, providing top-notch care and cutting-edge treatments.
One of the leading hospitals in Northern Virginia is the renowned Virginia Hospital Center. This state-of-the-art facility has gained a reputation for its exceptional patient care and advanced medical services. With a team of highly skilled doctors and medical professionals, patients can trust that they are receiving the best possible care for their health needs. The hospital offers specialized departments, including cardiology, neurology, oncology, and orthopedics, ensuring that residents have access to comprehensive care for various medical conditions.
Another notable medical center in the region is Inova Fairfax Hospital, a nationally recognized hospital that consistently ranks among the best in the nation. This 900-bed facility provides a wide range of specialized services, including trauma care, cardiovascular treatment, organ transplantation, and cancer care. With its cutting-edge technology and renowned medical staff, Inova Fairfax Hospital offers residents of Northern Virginia access to world-class healthcare.
Beyond these exceptional hospitals, Northern Virginia is home to numerous medical centers and specialty clinics that cater to various healthcare needs. Whether you require specialized pediatric care, women's health services, or advanced diagnostics, you can find the expertise and infrastructure necessary to address your medical concerns.
Having such top-tier healthcare facilities in close proximity offers numerous benefits to those considering purchasing a home in Northern Virginia. Access to exceptional medical care means that residents can receive timely diagnoses, effective treatments, and ongoing support for their long-term health needs. Buyers can rest assured that their health and well-being will be well taken care of in this region.
Furthermore, the presence of renowned healthcare institutions has a positive impact on the local economy and job market. These medical facilities create employment opportunities for highly skilled professionals, attracting top talent to the area and contributing to the overall growth and development of the community.
In conclusion, the availability of quality healthcare facilities is a significant advantage for individuals looking to buy a home in Northern Virginia. With renowned hospitals, medical centers, and specialized clinics, residents can access top-notch care and medical expertise. The presence of these institutions not only ensures that residents receive exceptional healthcare services, but it also contributes to the region's economic growth and prosperity.
---