Wednesday, May 24, 2023 / by Makayla Santa Ana
The Top Amenities To Look For In A Luxury Home
When it comes to buying a luxury home, the amenities are just as important as the overall size and design of the property. Nowadays, buyers expect the very best in terms of the features and services that come with their luxury homes. From high-end appliances to extravagant entertainment features, the right amenities can make a luxury home truly stand out. In this article, we discuss the most sought-after amenities that buyers should look for when searching for the perfect luxury home.
Private theatre room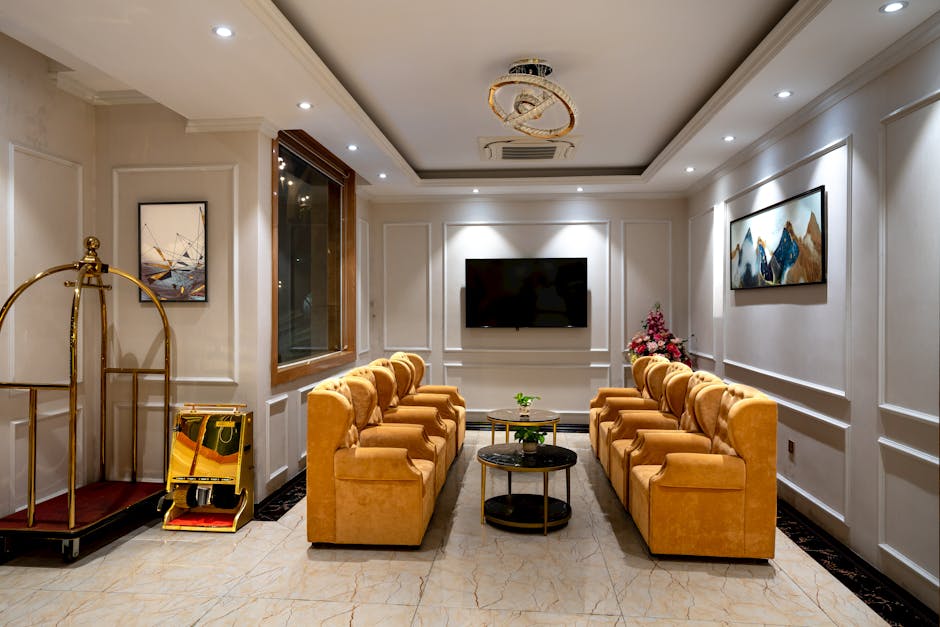 Photo by Quang Nguyen Vinh on Pexels
A private theatre room is one of the most sought-after amenities in a luxury home. It's the perfect place to relax and unwind after a long day at work or to entertain guests with a movie night.
When looking for a luxury home with a private theatre room, there are several things to consider. First, the size of the room should be large enough to accommodate comfortable seating for everyone. A high-quality sound system and projection screen with excellent picture quality are also essential for an immersive movie experience.
In addition, the design and decor of the room should also be considered. A proper layout of the room with an aesthetically pleasing theme can enhance the overall experience. Some other features to consider include built-in storage for DVDs and other media, a snack bar, and comfortable seating with plush cushions and recliners.
Overall, a private theatre room is an excellent feature to look for in a luxury home, providing endless entertainment opportunities and a great space for relaxation.
Wine cellar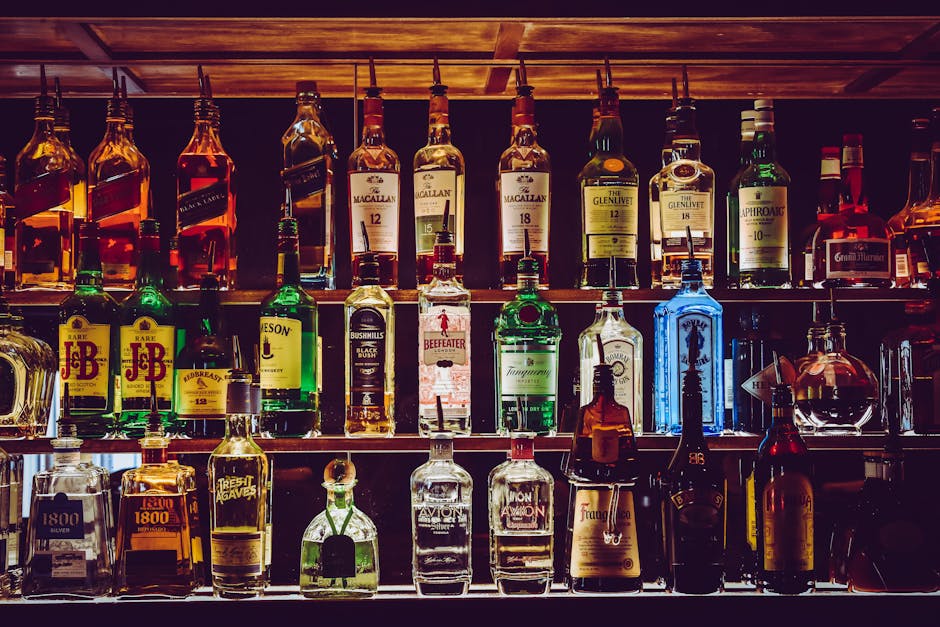 Photo by Chris F on Pexels
A luxurious wine cellar is an essential amenity for any wine lover. Having a dedicated space to store and showcase your wine collection is not only functional but also adds a touch of sophistication to your home. When looking for a luxury home, it's important to consider the size and layout of the wine cellar. Ideally, it should be climate-controlled, with proper ventilation and humidity control to ensure that your wine stays in optimal condition. You may also want to look for features such as custom shelving, lighting, and a tasting area where you can entertain guests. Whether you're a serious collector or simply enjoy a glass of wine now and then, a wine cellar is a must-have for any luxury home.
Swimming pool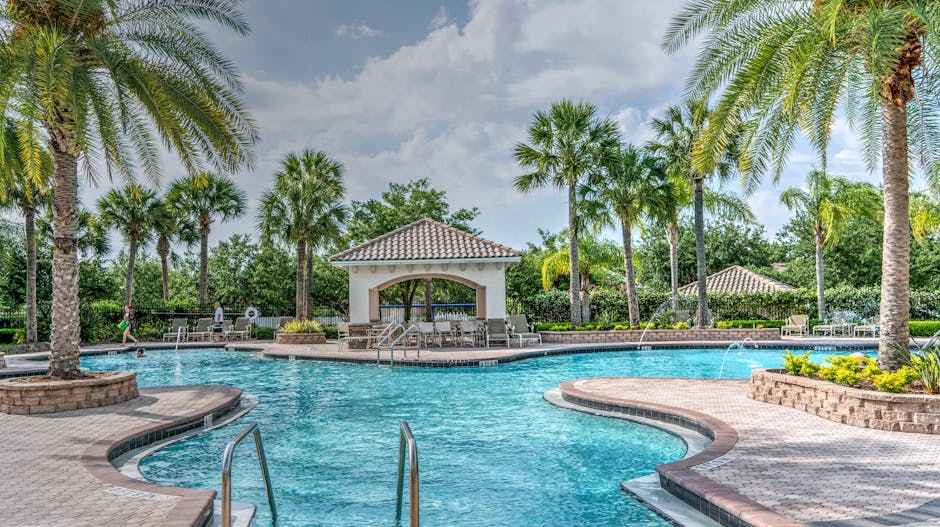 Photo by Pixabay on Pexels
Having a swimming pool is a true symbol of luxury in a home. It not only adds an aesthetic appeal but also provides a great way to stay cool during the summer months. A high-end swimming pool can be customized with a variety of features such as waterfalls, lighting, and even temperature control. Whether for exercise or relaxation, having a swimming pool in your luxury home is definitely a worthwhile investment and can make a lasting impression on your guests. Additionally, a beautifully designed pool area with comfortable lounge chairs, umbrellas, and even an outdoor kitchen can transform your backyard into a resort-like oasis that you'll never want to leave.
Staff quarters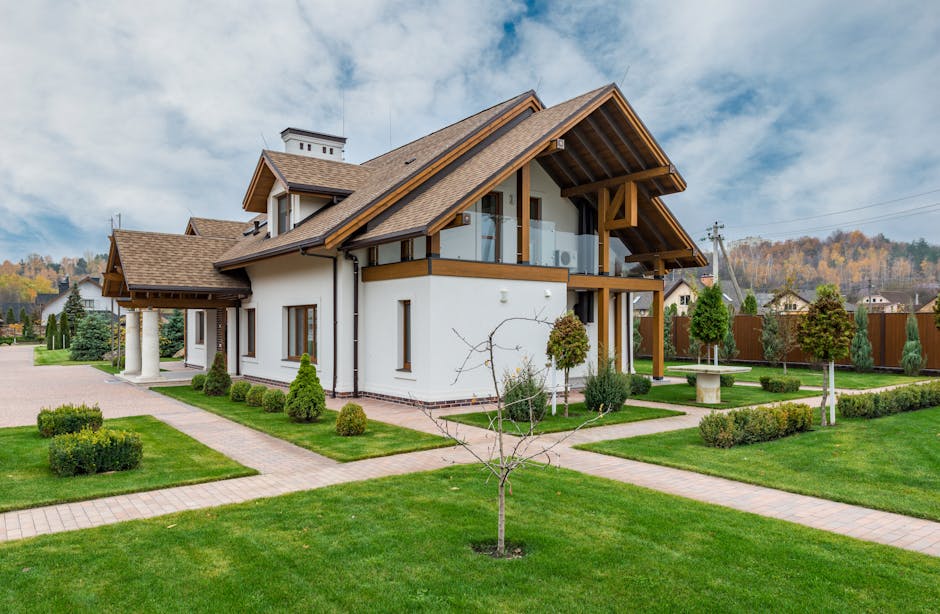 One of the top amenities to look for in a luxury home is staff quarters. Having separate living quarters for domestic staff can provide homeowners with peace of mind, knowing that their staff is comfortable and close by to attend to their needs.
Staff quarters can come in different forms, depending on the size and style of the home. Some luxury properties have full-fledged accommodations with separate kitchens and bathrooms, while others may have smaller quarters with a bedroom and bathroom.
Having staff quarters can also help maintain the home's overall organization and functionality. Domestic staff can carry out their duties more efficiently and effectively when living on the premises, resulting in a better-run home.
In addition, staff quarters can enhance the privacy of the homeowners. Having domestic staff living in separate quarters can help maintain the distinct boundaries between their personal and professional lives.
Overall, staff quarters are an excellent amenity to look for in a luxury home. They provide a comfortable living space for staff while also improving the overall organization and privacy of the property.
Game room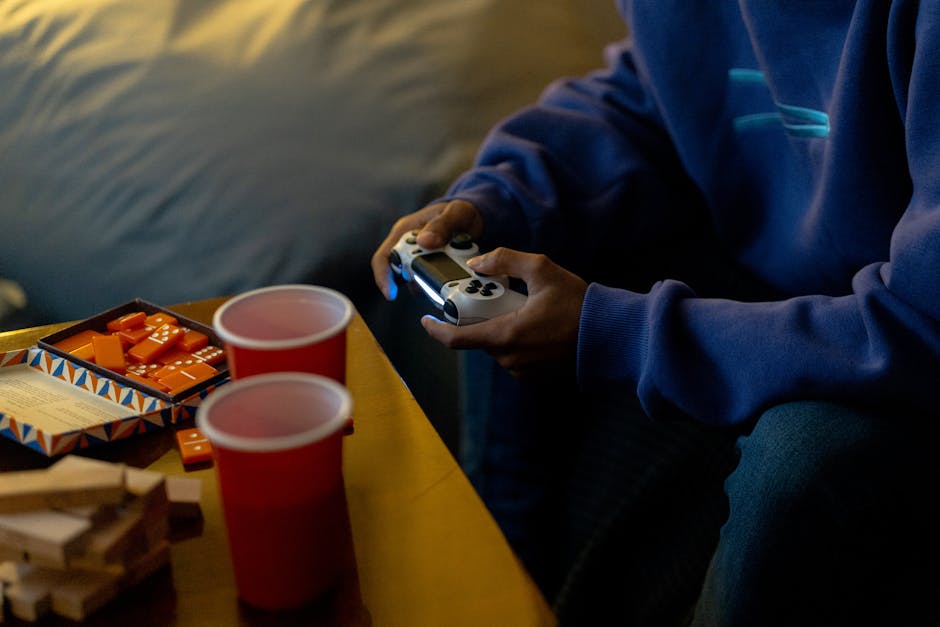 Photo by cottonbro studio on Pexels
A perfect luxury home is not only about lavish living spaces but also about entertainment options. A game room is one of the most sought-after amenities for those who love to unwind and have fun after a long day at work. A dedicated game room can be a perfect place to bond with your family and friends, host parties, or simply kick back and relax.
The key to creating a perfect game room is to ensure that it has everything that you need to have a great time. When looking for a luxury home with a game room, make sure that it is spacious, has comfortable seating, and is equipped with games that appeal to all age groups.
Pool tables, foosball, and air hockey are classic game room options that have stood the test of time. For sports enthusiasts, a home with a basketball half-court or indoor tennis table can be a dream come true. For gamers, a home theater setup with comfortable seating and a killer sound system can be the perfect addition to your game room.
Whether you are a competitive player or just looking to relax and unwind, a game room can add an element of fun to your luxury living experience.
Smart home technology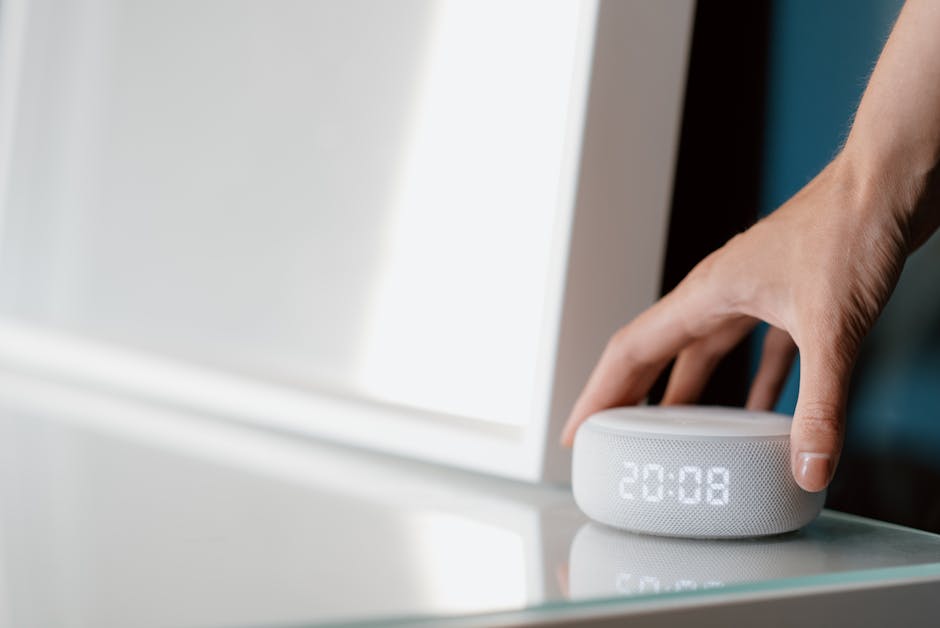 Photo by Anete Lusina on Pexels
Smart Home Technology: One of the latest trends in luxury homes is the integration of smart home technology. This technology allows homeowners to remotely control various aspects of their home, from locking the doors to adjusting the temperature. Some of the key features of smart home technology to look for in a luxury home include voice-activated assistants, automated lighting systems, and even cameras that can be accessed from a mobile device. Not only does this technology offer convenience and ease of use, but it can also enhance the security and overall value of the property.
Outdoor kitchen/BBQ area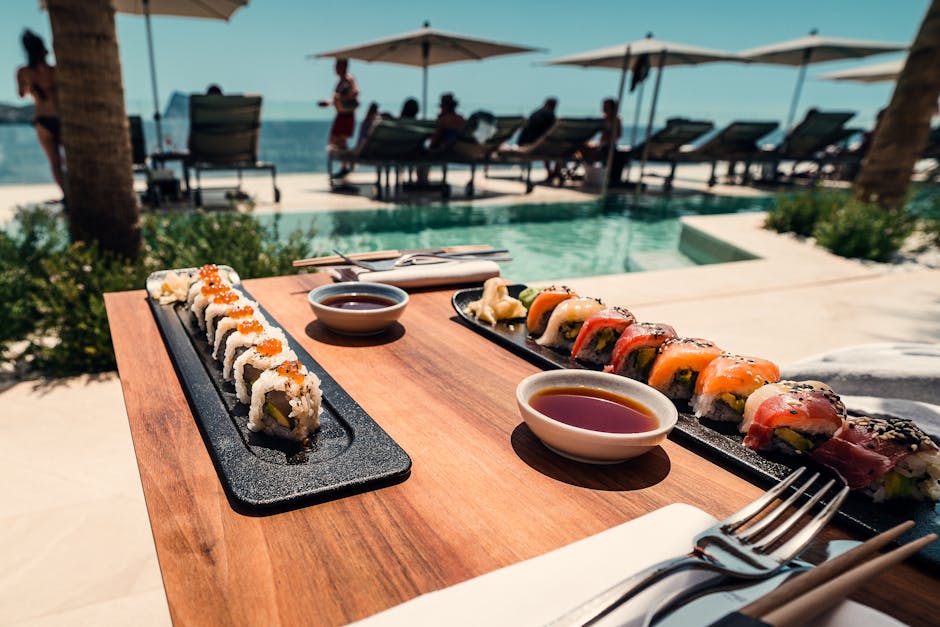 A luxurious home is not complete without outdoor entertaining facilities. An outdoor kitchen or BBQ area is a popular amenity that adds value and functionality to any house. Whether you are hosting a large gathering or enjoying a small family barbecue, an outdoor cooking area lets you entertain your guests without missing out on the fun.
When it comes to designing an outdoor kitchen or BBQ area, there are many factors to consider. Space, budget, and the type of cooking equipment are among the key considerations. Ideally, an outdoor kitchen should include a grill, a sink, food preparation counters, storage cabinets, and a refrigerator.
One of the advantages of an outdoor kitchen is that it allows for more creative cooking options that are not possible indoors. Smokers, pizza ovens, and other specialty cooking equipment can be included in the outdoor kitchen to enhance your culinary creativity. Additionally, an outdoor kitchen provides an opportunity to cook with natural gas, which is cheaper than electricity and tends to produce better results.
The outdoor cooking area should be placed in an area away from the pool to reduce smoke and greasy residue, and be shaded by trees or an awning to provide relief from the sun. To add ambiance to the outdoor space, consider incorporating lighting, sound systems and comfortable seating areas around the cooking area.
Outdoor kitchens and BBQ areas not only offer an opportunity to entertain but can help increase the value of your home. A luxurious home with an outdoor kitchen is an irresistible feature for home buyers, especially those who love to entertain.
Walk-in closet with custom shelving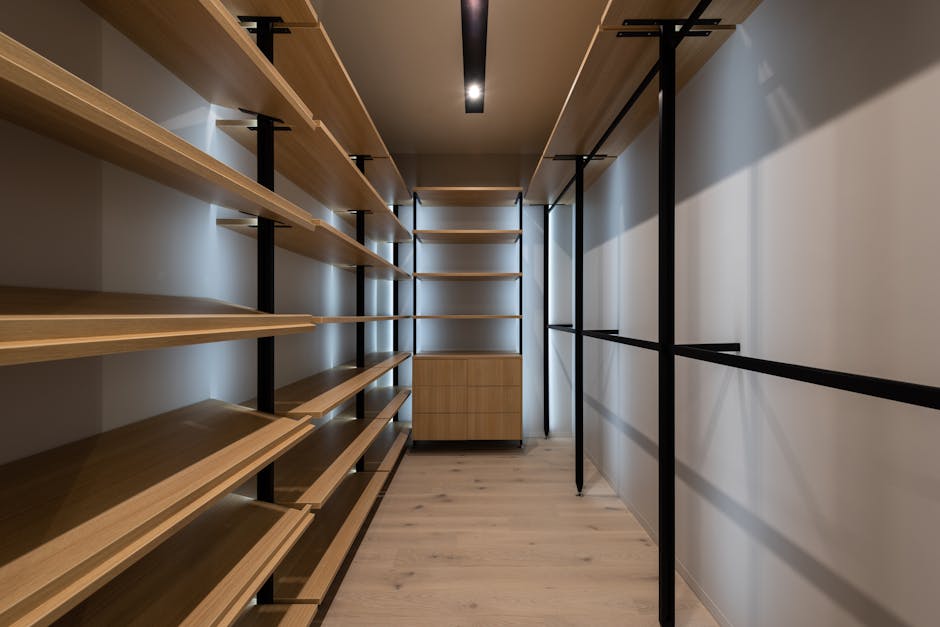 A Walk-in Closet: Your Own Personal Boutique
Having a spacious walk-in closet with custom shelving is a must-have for a luxury home. It's not just about having enough space to house your wardrobe; it's about creating a peaceful oasis where you can start your day without feeling stressed. With custom shelving, you can easily see and access all your shoes, bags, and apparel neatly arranged in an orderly fashion. Moreover, custom shelving can be tailored to cater to your specific fashion needs. For instance, if you have a lot of dresses, your shelving configuration can be modified to accommodate more hanging space, or if you have an extensive shoe collection, then additional shelves can be included to display your footwear. Investing in a lavish closet space transforms your daily routine into a luxury experience.
---